Boryung said it received product approval from the Ministry of Food and Drug Safety for Zepzelca (Ingredient: lurbinectedin), a small cell lung cancer (SCLC) drug licensed-in from PharmaMar, a Spanish-based pharmaceutical company, in 2017.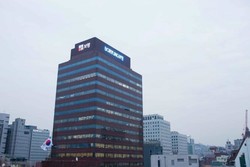 Under the approval, hospitals can use the drug in treating patients with metastatic SCLC who have failed first-line platinum-based chemotherapy.
In general, SCLC easily metastasizes in the early stages and progresses faster than non-small cell lung cancer (NSCLC). SCLC also has a high recurrence rate even after treatment.
With platinum-based treatment typical in treating SCLC, Boryung expects that Zepzelca will be a new treatment option for patients who have developed resistance or have relapsed.
Also, as patients can receive Zepzelca for an hour a day at an interval of 21 days, the ease of administration is excellent compared to other treatment options, Boryung said.
Based on these advantages, Zepzelca occupied about 40 percent of the U.S. SCLC second-line treatment market for patients who have failed the first-line platinum-based treatment in two years after its launch in July 2020, Boryung said.
"Treatment options for SCLC patients who have failed platinum-based chemotherapy have been quite limited," Boryung Onco division head Kim Young-suk said. "Zepzelca will be a new option to further improve the treatment of SCLC."
Boryung becoming a powerhouse in anticancer treatment field
With the approval of Zepzelca, the company has expanded the number of anticancer pipelines to 28.
Boryung has been expanding its lineup in oncology through licensing-in drugs and signing joint sales contracts since the establishment of its oncology unit in May 2020.
The company added eight anticancer pipelines in two years.
The company first acquired the Korean sales rights for Eli Lilly's Gemzar, a treatment for various cancers, after establishing the onco division.
Gemzar has indications as a first- and second-line treatment for pancreatic cancer, NSCLC, bladder cancer, breast cancer, ovarian cancer, and biliary tract, as a mono- or combination therapy.
The company also received approval for Bencord as the first generic of Symbenda, a rare blood cancer treatment, in Nov. 2020.
In 2021, the company obtained exclusive sales rights for two biosimilars developed by Samsung Biologics – Onbevezy, a biosimilar referencing Avastin, in June and Samfenet, a biosimilar referencing Herceptin, in December.
This year, the company signed a co-marketing agreement with Kyowa Kirin for two of its neutropenia drugs Grasin (filgrastim) and Neulasta (pegfilgrastim), in March, and launched Fulvet, the first generic of AstraZeneca's breast cancer treatment Faslodex, in July.
Backed by the introduction of anticancer drugs into its pipeline, Boryung's onco division recorded 101 billion won ($70.8 million) in sales in 2021, a 17 percent increase from 2020, marking the first time that the company's anticancer drug sales surpassed 100 billion won.
The company expects that oncology sales will reach 120 billion won this year.
Copyright © KBR Unauthorized reproduction, redistribution prohibited