The number of foreign patients who had a cosmetic operation in Korea has plummeted during the Covid-19 pandemic. Industry insiders advise plastic surgeons to develop a more positive marketing strategy to restore the attraction of foreign patients.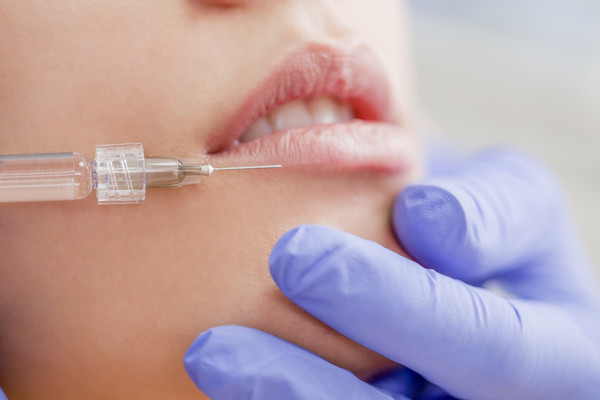 According to a report on VAT refunds for foreign plastic surgery patients published by the Korea Health Industry Development Institute (KHIDI), the amount of value-added tax returns has plunged due to Covid-19 reflecting the drastic drop in the number of foreign patients who visited Korea to undergo plastic surgery.
In August 2015, the government introduced the VAT refunding system for cosmetic operation services for foreign patients to reinvigorate their attraction and make the domestic market more transparent.
Accordingly, foreign tourists as prescribed by the presidential decree among individuals who do not have an address or residence in the Republic of Korea can claim VAT refunds when they have double eyelid surgery, nasal plastic surgery, breast augmentation and reduction (excluding breast reconstruction due to breast cancer surgery), liposuction, wrinkle removal, facial contouring, dental plastic surgery (referring to teeth whitening, laminate, and gum plastic surgery).
The VAT refunding scheme exerted a positive influence on the attraction of foreign patients and received recognition for the system's effectiveness as the number of foreign tourists wanting to have plastic surgery soared.
the comparison of VAT-refund amounts before (2019) and after (2020-2021) the Covid-19 pandemic showed a drastic reduction in proportion to the plunge in the number of foreign patients due to the pandemic.
Notably, the number of tax refunds in 2020 and 2021 fell by 91 percent and 97.8 percent, respectively, from 2019, and the value of refunds dropped by 80.3 percent and 95.9 percent.
According to the KHIDI, the number of foreign patients attracted in 2020 remained at a mere 117,609 in 2020, a decrease of 76.5 percent from 497,464 in 2019. In 2021, the number rose 24.6 percent from 2020 to 145,842.
the number of VAT refunds for plastic surgery in 2020 dropped 81 percent, marking a drop of about 110,000 foreign patients, from 2019. Unlike the number of foreign patients that showed a relative recovery, the number of tax refunds dropped by an additional 20,000 to 3,015, down by a whopping 97.9 percent from 2019, indicating Covid-19 left a near-disastrous effect on domestic surgeons.
As a result of analyzing VAT refunds before and after Covid-19, there were little changes in the proportions of major countries that use the system, the share of Japan dropped significantly in terms of both refunding cases and refunding amounts.
The number of use of medical services by Japanese patients in 2021 dropped by more than 60,000 from 2019. The most significant reduction in medical services in 2021 compared to 2019 was wrinkle removal, which dropped by 11,325 cases, accounting for 17.5 percent of the total decline in 2021. Following it were skin regeneration, skin whitening, anti-aging therapy, pore reduction surgery (down by 10,508 cases), and double eyelid surgery (down by 6,146 cases), and in that order.
By medical service, the top five medical services in refunding cases were wrinkle removal, double eyelid surgery, nose plastic surgery, liposuction, skin regeneration, skin whitening, anti-aging therapy, and pore reduction, changing little before (2019) and after Covid-19 (2020-202
"The analysis tells us that the performance of VAT refunds for cosmetic surgery shows a direct response to the government's policy changes, such as strengthening and easing immigration regulations," the state-run institute said. "Therefore, if medical tourism is revitalized after the pandemic turns into an endemic, the amount of VAT refund is also expected to recover quickly to the pre-Covid-19 level."
The institute also advised that to restore and revitalize the attraction of foreign patients, it is necessary to establish a continuous PR strategy for the refund system. Also, from the aspect of substantive profit generation of medical institutions, there is a need to prepare a more active marketing strategy for medical services with a high price per case, such as facial correction and facial contouring.
Related articles
Copyright © KBR Unauthorized reproduction, redistribution prohibited