The International Vaccine Institute (IVI) is hosting its 21st international five-day vaccinology course at the SNU Faculty House Convention Center which will run through Friday this week.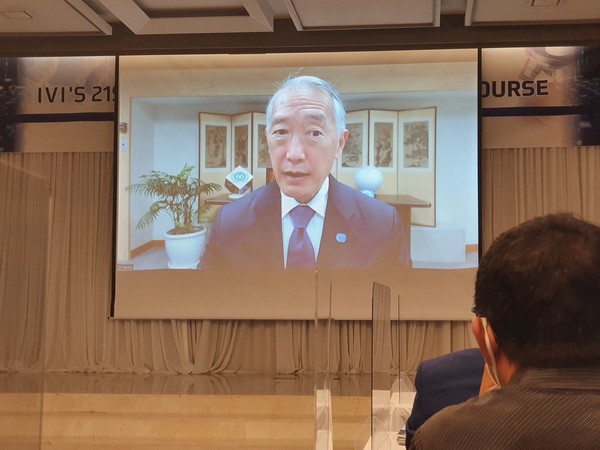 IVI's Director General, Dr. Jerome Kim, said the trainees had to focus on moving vaccines from "need" to "impact" and urged them to keep the message in mind throughout the program and when they return home, in his opening remarks at the SNU Faculty House Convention Center on Monday.
In February, the WHO designated IVI as a global bio hub.
IVI's flagship training program supports its mission to make vaccines available for global health by building capacity in vaccinology and promoting vaccine sustainability in low- and middle-income countries (LMICs).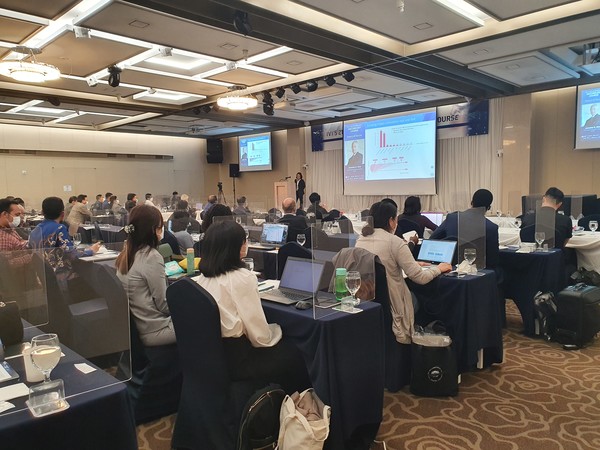 The vaccinology course drew 191 participants from Korea and abroad, and 11 additional invited fellows who will showcase their poster presentations on the last day.
IVI's vaccinology course is operating for this first time in hybrid format with approximately 20 participants in Sweden, around 100 participants on site in Seoul and 100 IVI staff remotely participating on YouTube.
One participant from Nnamdi Azikiwe University in Nigeria said, "I am looking forward to learning more about observational studies and epidemiology in particular as this is my current focus." Being able to attend in person, she expressed her plan to take advantage of the networking sessions to establish new research collaborations for her institution back home.
Another participant from the Bill and Melinda Gates Foundation said, "I want to gain a better understanding of vaccines so that I can more actively participate and assist on vaccine-related projects at the foundation."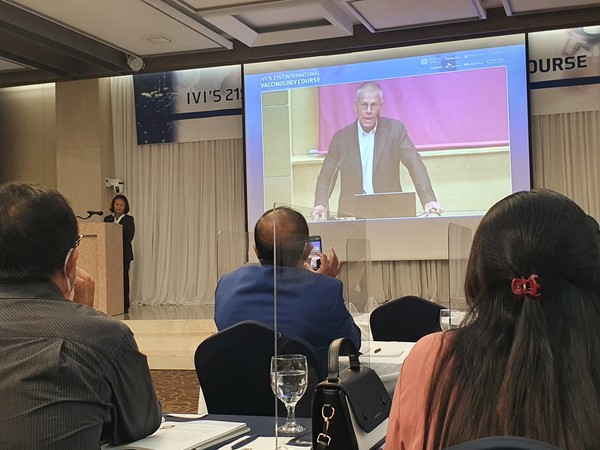 Anders Nordstrom, Ambassador for Global Health in Sweden gave congratulatory remarks stating, "Vaccines provide us with a way to cheat the immune system and provides protection to prevent public health disasters." Anna Norrby-Teglund representing the Karolinska Institute, also extended her gratitude to IVI saying, "We are very delighted to partner with IVI for this course as one of the largest medical center for research and education in Sweden."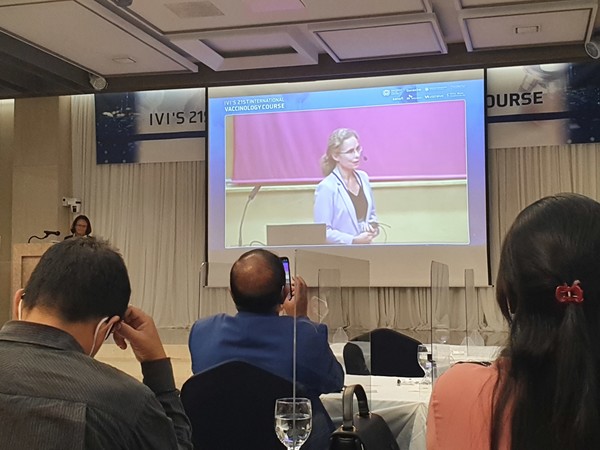 According to IVI, the rest of the course will feature lectures from IVI staff and other international experts from pharmaceutical companies like BioNTech and Moderna, renowned universities like John's Hopkins and Baylor College of Medicine in addition to site visits to the Korea Disease Control and Prevention Agency (KDCA) and CHA Global Clinical Trials Centre.
Specifically, the vaccinology course will cover a wide range of topics starting with a basic immunology background and later developing into more technical seminars including the vaccine development process from a laboratory, clinical and licensure perspective, epidemiological analysis, infectious disease modelling and more.
Over 20 years, this course has trained approximately 5,000 vaccine professionals from LMICs worldwide, fostering collaborative partnerships in research and public health.
Copyright © KBR Unauthorized reproduction, redistribution prohibited