The National Health Insurance Service (NHIS) is under police investigation after the agency learned that its employee stole 4.6 billion won ($3.2 million) from creditors' accounts, the largest embezzlement case in the agency's history.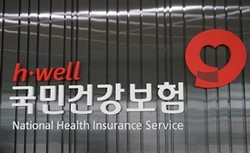 According to the NHIS, the employee, surnamed Choi, was in charge of debt collection in the Financial Management Department. The public fund he stole was medical expenses temporarily withheld due to "debt seizure." He allegedly manipulated creditors' accounts so that medical expenses were deposited into his account three times this year – 100 million won in the April-July period, 300 million won on Sept. 16, and 4.2 billion won on Sept. 21.
On Thursday, the NHIS found that the balance of the withheld expenses was reduced, investigated Choi's work from Jan. 1 to Sept. 22, and detected the embezzlement.
NHIS also confirmed the embezzlement last Wednesday while checking the deferred health insurance payouts charged by hospitals.
The NHIS reported Choi to the Wonju Police Station and froze Choi's account to minimize damage. The police believe that the embezzlement amount may further increase as the investigation progresses.
However, the authorities may face difficulties investigating and recovering the funds as Choi has already fled the country.
For further investigation, the Ministry of Health and Welfare (MOHW) dispatched a joint audit team to NHIS for two weeks from Sunday.
The MOHW said it plans to take necessary follow-up measures as quickly as possible, such as strict handling of those involved and improvement of the NHIS' computer system.
"Considering the seriousness of this embezzlement case, we plan to thoroughly investigate so that there is no suspicion of a single point," the MOHW said Monday. "We will do our best to restore public trust in the health insurance system."
The latest embezzlement case comes after a recent slew of misconduct and criminal cases from NHIS employees.
At the NHIS, a total of five sexual offenses, including verbal harassment and inappropriate physical contact, occurred between Jan. 2021 to July of this year, recording the highest number of disciplinary cases among public institutions under the MOHW during that period.
The agency also saw high-ranking officials subject to suspension, expulsion, or dismissal for receiving bribes and some low-level employees being dismissed for leaking personal information to mortgage lenders.
In 2021, an NHIS employee received a 10-year prison sentence for accepting 19 million won in bribes related to a project bid ordered by the NHIS between 2017 and 2018.
Copyright © KBR Unauthorized reproduction, redistribution prohibited