Deep Bio said it signed a partnership with Visiopharm, a Danish pharmaceutical company, to supply DeepDx Prostate, its deep learning-based prostate cancer pathology image analysis software.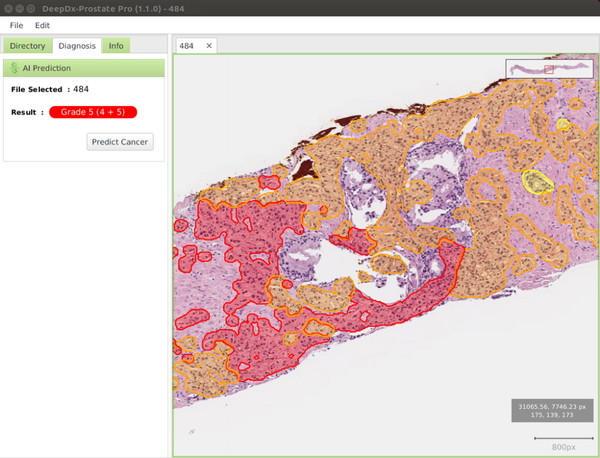 Under the agreement, Deep Bio will be able to expand pathologists' access to advanced AI pathology solutions by linking DeepDx Prostate with Visiopharm's "App Center." The App Center provides a wide range of artificial intelligence (AI) analysis solutions that assist in the diagnosis of various cancers.
Deep Bio said plans to contribute to the spread of digital pathology and strengthen its position in the European market through cooperation with Visiopharm, which provides more than 100 cancer diagnosis and image analysis solutions to more than 38 countries.
"As various validated pathological AI solutions are continuously developed and released, digitalization is rapidly progressing in the field of pathology," Deep Bio CEO Kim Sun-woo said. "We will use the partnership with Visiopharm to bring the latest pathology technology to more hospitals and laboratories worldwide."
The company plans to add other types of prostate tissue and breast cancer diagnostic solutions, Kim added.
DeepDx Prostate is medical software that classifies the histological severity of prostate cancer by analyzing the whole slide image (WSI) of prostate acupuncture tissue with AI. It won approval from the Ministry of Food and Drug Safety as a Class 3 in-vitro diagnostic medical device that assists in the classification of prostate cancer severity in November.
Related articles
Copyright © KBR Unauthorized reproduction, redistribution prohibited