A team of researchers at Seoul National University Bundang Hospital said they discovered that a thinner retinal nerve fiber layer (RNFL) was associated with a higher risk of cognitive impairment in a large cohort study.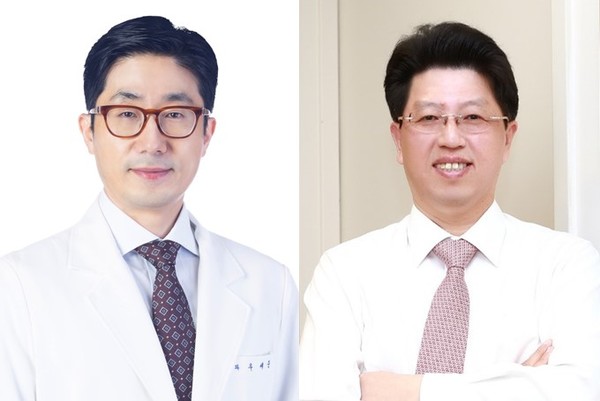 It is the first time in Korea that a local study identified the relationship between cognitive function and retinal structure in the elderly population, the SNUBH said.
The retina detects light, processes visual information, and transmits it to the cerebrum. As the body ages, the thickness of the retinal layer decreases, and correspondingly, the function of the optic nerve also decreases. Previously conducted studies lacked sufficient sample size and the results differed as to which of the 10 retinal layers directly affected cognitive function.
The study, led by Professors Woo Se-joon and Kim Ki-woong, measured the initial retinal thickness of 430 elderly people living in Seongnam City and analyzed the difference in the cognitive function test results regularly conducted over five years based on the retinal thickness with optical coherence tomography (OCT).
The researchers found that the probability of dementia was more than five times higher when the thickness of the RNFL was 231 micrometers or less. However, other retinal layers such as the inner plexiform layer showed no clear association with future cognitive decline.
According to the study, the Consortium to Establish a Registry for Alzheimer's Disease – Total Score (CERAD-TS) of the thin nerve fiber layer started at 65.4 points and decreased by 3.79 points every year, resulting in a lower cognitive function than the elderly with thicker nerve fiber layers (68.5 points, 2.42 points per year).
Consequently, the probability of mild cognitive impairment or Alzheimer's disease in the group with thin RNFL was 52.7 percent, far exceeding the prevalence of 11.3 percent in the control group, and the risk of cognitive impairment was about five times higher.
"This study proved that the risk of cognitive impairment can be predicted through the thickness of the macular RNFL," Professor Woo said. "It is highly likely to be used for early diagnosis and treatment of cognitive impairment in clinical sites."
Professor Kim added the study results could help develop future treatments.
The study was published in JAMA Ophthalmology.
Related articles
Copyright © KBR Unauthorized reproduction, redistribution prohibited