Celltrion is drawing the industry's attention by setting about to develop a new drug based on a bispecific antibody to treat HER2-positive breast cancer.
Celltrion said Wednesday that it signed a contract with Abpro Corp., a U.S. bio company, to co-develop ABP102, a bispecific treatment candidate targeting HER2-positive breast cancer.
With the contract, Celltrion has secured rights to co-develop and market ABP102 in global markets. The study on ABP102 is currently in its early stage and has yet to begin non-clinical research.
Celltrion will not pay upfront money to Abpro. However, if ABP102 succeeds in commercialization, the Korean company will pay a huge milestone of up to $1.75 billion (2.43 trillion won) to its U.S. partner.
Besides, Celltrion will pay about $10 million (13.9 billion won) in development milestones according to the pre-clinical, clinical, and approval stages. Aside from the joint development contract, Celltrion will make an equity investment into Abpro. However, the Korean company did not disclose the planned investment amount.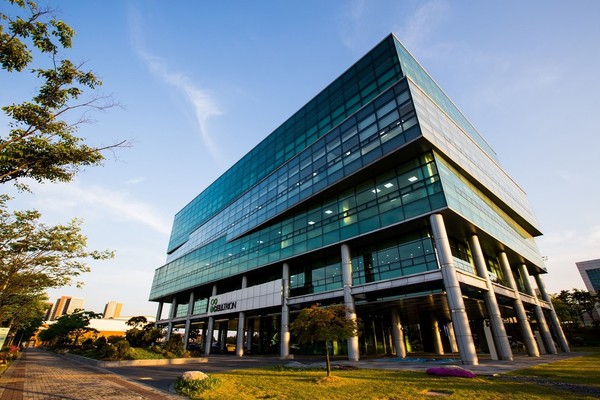 Celltrion emphasized that the successful commercialization of ABP102 would strengthen its stomach cancer treatment portfolio following the Herceptin biosimilar, Herzuma (ingredient: trastuzumab).
According to Celltrion, ABP102 is a T-cell-linked HER2xCD3 bispecific antibody. It is a drug with a mechanism that induces cancer cell death by connecting HER2-positive cancer cells and T cells. It minimizes toxicity to normal cells by controlling T-cell activity and is expected to maximize the specificity of cancer cells.
"Abpro's ABP102 has shown preliminary data of better efficacy and less toxicity than other treatments with the same indications," said Lee Su-young, managing director for new drug research development at Celltrion.
"The two companies will focus on developing a treatment by making the most of their respective strength and know-how under the joint objective of developing a new anticancer drug based on a bispecific antibody," another Celltrion official said. "Celltrion will continue to secure new growth engines, including bispecific antibody treatments, by tying up with and expanding investment into promising foreign biotech companies like Abpro."
Meanwhile, Celltrion also said it is positively developing antibody-drug conjugate (ADC), an antibody-based high value-added new drug, and antibody.
The two technologies have advantages, such as enhancing specificity and enhancing the efficacy of target cells compared to monoclonal antibodies. They attracted the industry's attention by giving birth to innovative breast cancer treatments, including Roche-Genentech's Kadcyla (trastuzumab emtansine), and Daiichi Sankyo-AstraZeneca's Enhertu (trastuzumab Deruxetecan).
Earlier, Celltrion made an equity investment into the U.K.-based ADC developer, Iksusa Therapeutics, to acquire the largest stake and has since been developing ADC treatments with Iksuda.
According to market surveyor Roots Analysis, the global bispecific antibody drug market is estimated to grow to $9.3 billion (12.9 trillion won) by 2030.
Related articles
Copyright © KBR Unauthorized reproduction, redistribution prohibited