ABL Bio will receive a short-term milestone of $20 million (27.8 billion won) from Sanofi.
ABL Bio said in a public notice last Thursday that it would get $20 million in technical fees from Sanofi. The company explained that it was a milestone upon the completion of the non-clinical toxicity test (GLP tox study) of the double antibody ABL301 to treat degenerative brain diseases, such as Parkinson's disease, the technology of which was transferred to Sanofi.
Accordingly, ABL Bio is to receive $20 million out of $45 million in short-term milestones. The amount is 522 percent of ABL Bio's 2021 sales of 5.3 billion won.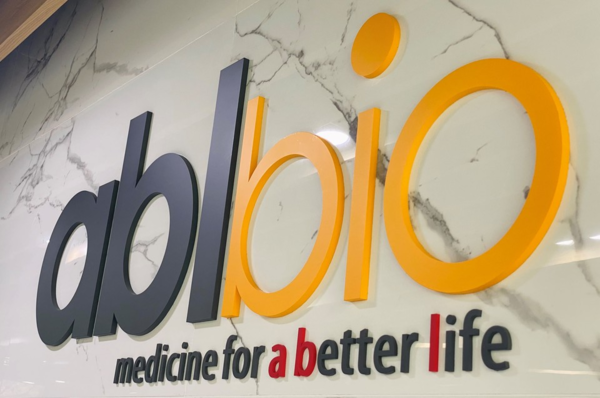 ABL Bio said it issued an invoice last Thursday in Korean time. The company has no obligation to return the milestone technology fee and will receive the money within 45 days from the date Sanofi receives the invoice, according to the contract.
ABL Bio concluded a contract on the technology transfer and joint development of ABL301with Sanofi on Jan. 12. The contract was signed by Genzyme Corp., a 100 percent subsidiary of Sanofi.
Accordingly, Sanofi has the right to develop and commercialize ABL301 worldwide. Preclinical research and phase 1 clinical trials will be jointly conducted under the initiative of ABL Bio and Sanofi will take charge of clinical trials through commercialization,
The contract amount totaled $1.06 billion (about 1.27 trillion won at the exchange rate of contract signing), which comprised $75 million in an upfront payment, $45 million in short-term milestones, and $940 million in other milestones for clinical trials, approval, and successful commercialization.
In addition, ABL Bio will receive royalty at a certain percentage of its net sales.
According to ABL Bio, ABL301 is the dual antibody new drug candidate, which combines the BBB Shuttle Platform (Grabody-B), an IGF1R target that maximizes the penetration of the cerebrovascular barrier (BBB), and an antibody that eliminates alpha-synuclein.
ABL Bio plans to submit an investigational new drug (IND) phase 1 clinical trial plan to the U.S. Food and Drug Administration in the fourth quarter.
"Thanks to the smooth progress in preclinical development of ABL301, we will receive a short-term milestone. Preparations for phase 1 IND trials are also moving forward well," ABL Bio CEO Lee Sang-hoon said. "The two companies will go all out to help patients with degenerative brain diseases, including Parkinson's disease, through a strong partnership."
Related articles
Copyright © KBR Unauthorized reproduction, redistribution prohibited