Prestige BioPharma said Thursday it has voluntarily withdrawn its European Medicines Agency (EMA) application for the re-examination of approving HD201 (brand name: Tuznue), a biosimilar referencing Herceptin to treat breast cancer and metastatic gastric cancer.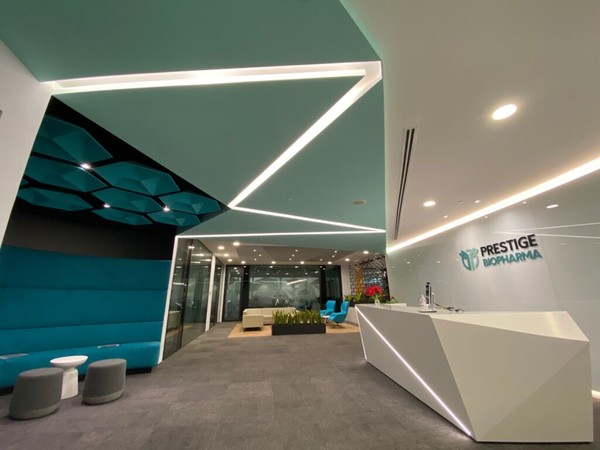 The withdrawal comes after the company received a negative opinion on the marketing authorization for HD201 from the EMA's Committee for Medicinal Products for Human Use (CHMP) on May 19.
CHMP presented a negative opinion on the equivalence analysis between the clinical and commercialized batches.
During the development phase, Prestige BioPharma changed the manufacturing process of HD201 to reflect the product drift of Herceptin during the phase 3 trial.
However, the CHMP did not consider all batches produced before and after the manufacturing change. Instead, it considered only the batch produced after the manufacturing change as the basis for analytical equivalence comparison.
The company applied for re-examination after stating that said it could not accept the EMA's review results on May 23.
However, even in the re-examination, the company was not able to resolve the opinion difference with CHMP in six out of the 46 EMA's equivalence analyses criteria and decided to withdraw its application.
The company plans to apply for marketing approval again by adding test and analysis data to meet the criteria for equivalence analysis required by CHMP.
Despite the application withdrawal, Prestige BioPharma claimed that through this re-examination process, it reconfirmed that there is no problem with the preclinical and clinical trials, commercialization processes, and the quality of the final commercial batch.
To supplement the data, the company stressed that it will only conduct an additional validation process of some analytical test methods without undergoing new clinical trials.
"We will quickly supplement the data so that we can get approval in Europe by resubmitting the application for product approval soon," a company official said.
Also, along with resubmitting the application for EMA product approval, the company will actively respond to the product approval review underway in Canada and Korea, and complete the application process this year.
However, the Korean stock market reacted widely to the news of Prestige BioPharma withdrawing its application for its Herceptin biosimilar.
As of noon, Prestige BioPharma's shares stood at 9,660 won ($6.92), an 8.44 percent drop from the previous trading day.
Herceptin, the original drug of HD201 developed by Genentech and distributed by the multinational pharmaceutical company, Roche, was one of the global top 10 anticancer drugs by sales in 2021.
The drug ranked ninth in global sales among anticancer drugs with $2.91 billion.
Copyright © KBR Unauthorized reproduction, redistribution prohibited