The U.S. Food and Drug Administration recommended Golden Biotechnology Corp., a Taiwanese biopharmaceutical company, to conduct an additional clinical trial of antroquinonol, a Covid-19 treatment candidate, BNC Korea said.
In August 2020, Golden Biotech and BNC Korea signed an agreement for the latter's consignment manufacturing and domestic sales of the Covid-19 drug.
Golden Biotech had applied for a preliminary review to the FDA for emergency use authorization (EUA) for the combination therapy of steroids and antroquinonol as a treatment for hospitalized patients with mild or moderate pneumonia infected with Covid-19.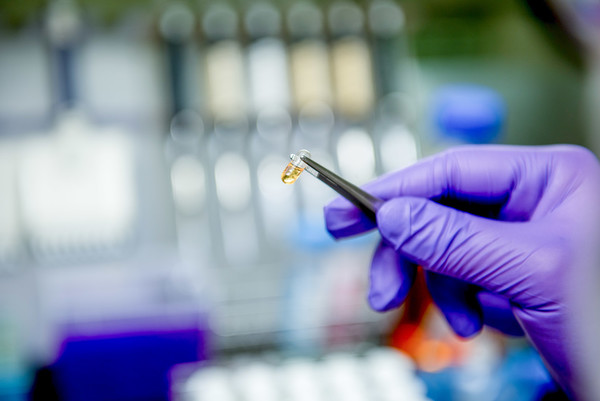 According to the Kosdaq-listed BNC Korea, the FDA recommended an additional clinical study to demonstrate "sufficient efficacy" for EUA for antroquinonol and said the focus should be on discussing additional clinical trial plans at this stage.
Golden Biotech said it would continue the phase 3 clinical trial of antrioquinonol as a Covid-19 drug for new drug application (NDA).
Industry watchers said the Taiwanese may have shifted its strategy to obtain official marketing approval, instead of EUA.
"We will closely work with Golden Biotech for the company's successful phase 3 study," an official at BNC Korea said.
After the news of the FDA recommendation, shares of BNC Korea plunged by 16.27 percent to 8,080 won ($5.88) as of Tuesday noon.
Copyright © KBR Unauthorized reproduction, redistribution prohibited