Vuno, a medical tech startup, has transferred its artificial intelligence-based voice recognition business to Puzzle AI, drawing attention from industry watchers on its background.
Last Friday, Vuno signed a transfer contract with Puzzle AI, announcing it handed over all assets, tangible and intangible, related to its medical AI voice-recognition products, including VUNO Deep-Med ASR. From now on, Puzzle AI will take charge of developing voice-recognition solutions while Vuno will sell and market developed products, the company explained.
Deep-Med ASR is a solution that documents images read by medical workers by voice. Several large hospitals, including Asan Medical Center, Ewha Womans University Mokdong Hospital, Ewha Womans University Seoul Hospital, Yongin Severance Hospital, Gachon Gil University, Kyungpook National University Hospital, Gangnam Sacred Hospital University, and Inha University Hospital, have introduced the solution.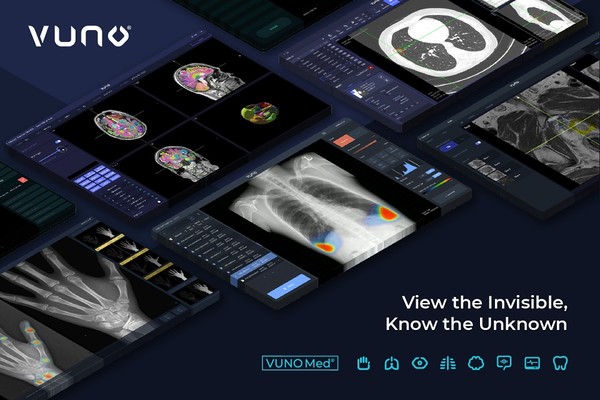 However, some industry watchers said Vuno has virtually pulled out of the voice recognition solution market through the transfer contract.
From a long-term viewpoint, Vuno might have thought it would be better for the company to take its hands off developing voice recognition solutions and instead focus on medical image and biological signaling businesses, according to industry sources.
The transfer contract also includes the workforce in Vuno's voice recognition solution developing units, meaning the workers' employers. Accordingly, Vuno has reportedly given them choices concerning their future affiliation.
According to the contract, Vuno will acquire 12,500 shares of Puzzle AI worth 2.5 billion won ($1.82 million), holding 3 percent of the latter's equity stake. The equity acquisition is scheduled for Dec. 30, and the two sides are discussing its method, including the conversion of transfer bonds into equities.
Vuno explained that it would retain patent rights for medical voice recognition solutions and set Puzzle AI with the exclusive license for the patent, expecting to get earnings from patent licensing and product sales commissions.
"We will continue to actively promote strategic business activities to contribute to the growth of the medical AI market in its fledging stage, doing our best to enhance Vuno's corporate value and our shareholder values," Vuno CEO Lee Ye-ha said.
With the transfer of Vuno's medical AI voice recognition business, the leading group of the domestic voice recognition solution market will likely be narrowed to SELVAS AI and Puzzle AI
Puzzle AI, which has secured the exclusive licensing right of the Deep-Med ASR, had developed Voice EMR (Electronic Nursing Record) technology with the Catholic University of Korea Seoul St. Mary's Hospital and the Catholic University of Korea Eunpyong St. Mary's Hospital and carried out a Voice ENR project with the latter.
Related articles
Copyright © KBR Unauthorized reproduction, redistribution prohibited