Professor Kim Han-seok, director of the Seoul National University Children's Hospital, has been selected as the next chairman of the Federation of the Asian and Oceanian Physiological Societies (FAOPS).
It is the first time a Korean has taken up FAOPS chairmanship.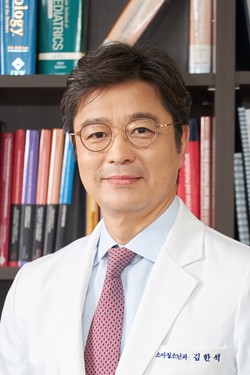 FAPOS was established in 1978 to promote perinatology research and enhance the welfare of expectant mothers, embryos, and newborns. Twenty countries, including Korea, Japan, Australia, and Singapore, are its member countries. The federation has also conducted various activities, promoting medical workers and advising related governments and organizations.
After the decision to host the FAOPS academic conference in Seoul in 2024, Professor Kim's selection as the next chairman has taken Korea to a higher level in the field of perinatology, medical sources said.
"FAOPS will develop the treatment of and research for women in childbirth period, embryos and newborns by expanding cooperation between member nations' medical communities," Professor Kim said. "I expect Korean perinatology experts' role will increase in the international community."
Copyright © KBR Unauthorized reproduction, redistribution prohibited