Noul has acquired European in vitro diagnostic medical device certification (CE-IVD) for two types of miLab cartridge solutions.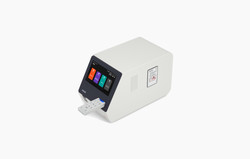 The CE-IVD certification products are miLab Cartridge CER, a cartridge solution for cervical cytology, and miLab Cartridge BCM, a cartridge solution for blood cell morphology.
Based on the CE certification, Noul plans to enter the global in vitro diagnostic markets, including Europe.
The company's miLab Cartridge CER is an in vitro diagnostic medical device that stains cervical cell samples using the Papanicolaou Stain method. It is a cartridge solution that automatically stains and analyzes cervical cells.
When used with Noul's miLab platform, it provides cellular analysis results to aid in sample staining, imaging, and reading by medical professionals.
Noul aims to improve the diagnostic efficiency of cervical cancer, the fourth most common cancer among women worldwide, by using miLab Cartridge CER for cervical cancer diagnostic testing.
MiLab Cartridge BCM is a cartridge solution that performs automated microscopy of primary blood cells, including white blood cell differentiation count, in blood samples.
The company plans to reduce the analyst's analysis time by demonstrating uniform sample quality and AI results with BCM's automated sample preparation capabilities.
"The CE certification for the two miLab cartridge solutions is significant in that it expanded the marketability of diagnostic testing areas from the existing malaria diagnosis to peripheral blood and cancer areas," Noul Co-CEO Lim Chan-yang said. "As it has met regulatory requirements in the European market, we plan to accelerate entry into major global markets such as Europe and Africa where CE certification is accepted."
Copyright © KBR Unauthorized reproduction, redistribution prohibited