The telemedicine market in China expanded 8.5 times in six years after Beijing allowed remote medical consultation between a doctor and a patient.
As of June, China had more than 1,700 online hospitals nationwide.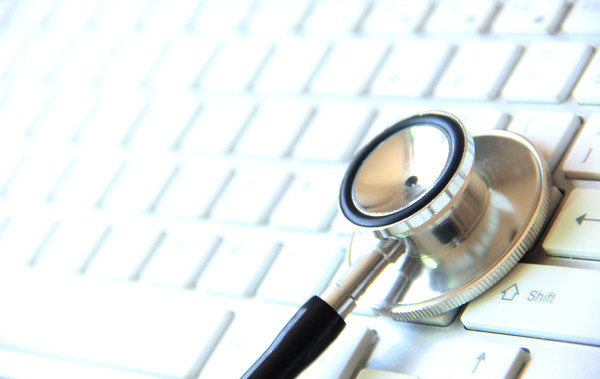 On Monday, the Federation of Korean Industries (FKI), a business lobby group, released a report on the development status and implications of China's telehealth industry that it commissioned to Professor Kim Wook of economics at Konkuk University.
The FKI's report said that Korea should utilize telemedicine to overcome the Covid-19 crisis and benchmark China to use it as leverage to nurture new industries.
According to the report, China allowed telehealth in 2014, provided the direction for telemedicine development in 2018, and enabled the online sale of pharmaceutical products in 2019. In addition, in 2021, China included the telemedicine industry's growth policy as one of the national long-term development strategies.
In China, not only remote medical consultation and online sale of drugs but remote surgery are possible. For example, a physician at one hospital can use a remote platform to participate in a patient's surgery at another hospital.
With the Chinese government's support, the telemedicine market in China rapidly grew 8.5 times from 4.07 billion yuan ($589.1 million) in 2015 to 34.69 billion yuan in 2021.
The number of telehealth users also spiked from 150 million in 2015 to 700 million in 2021.
A Chinese telemedicine company with global competitiveness emerged, too.
Ping An Good Doctor marked 420 million registered users and 1.27 billion cumulative consultations in 2021.
Hao Dai Pu Zai Shen Online Hospital, which ranked 351st on the 202 global unicorn list, managed over 70 million patients and provided about 200,000 consultations daily in April 2021.
In the early days of the Covid-19 outbreak in 2020, China announced that it would enhance quarantine in Hubei Province through online services. The country built an integrated telemedicine platform linked with many hospitals to offer remote consultations and diagnosis and monitor chronic disease patients online. The platform also enabled the delivery of medicines.
"China is taking advantage of Covid-19 as a chance to reinforce the global competitiveness of China's telemedicine industry, which used to be lagging," Kim said in the report.
He added that Korea should pay attention to the Chinese central and local government's aggressive policy to build an ecosystem for telemedicine and the rapid innovation of Chinese companies.
Yoo Hwan-ik, head of industry at the FKI, said telemedicine was an inevitable trend in the wake of Covid-19.
"Korea proved that telemedicine was possible, so we need active deregulation and establishment of clear criteria," he said.
He added that Korea has excellent medical technologies and IT power, which will help produce globally competitive telemedicine companies.
Under the law, Korea allows telemedicine between healthcare professionals only.
To deal with Covid-19, the government temporarily allowed telephone consultations and prescriptions between a doctor and a patient in 2020.
Copyright © KBR Unauthorized reproduction, redistribution prohibited