A research team at Seoul National University Bundang Hospital (SNUBH) has discovered that using the tumor mutation burden (TMB) test can help better utilize immunotherapy in treating metastatic gastric cancer.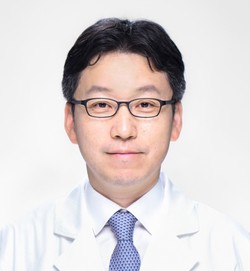 According to the hospital, a panel test of several oncogenes using Next Generation Sequencing (NGS) before using a cancer treatment can help predict the effect of each immunotherapy to some extent.
The recent trend in cancer treatment is to provide customized treatment for each patient that uses the optimal treatment for the patient through such NGS tests. Among cancer drugs, immunotherapy has fewer side effects than other anticancer drugs and is widely used in various cancer treatments.
Several studies have also shown that physicians can predict immunotherapy's therapeutic performance more precisely if they use TMB tests. However, since few studies have targeted metastatic gastric cancer patients, there was insufficient scientific evidence to allow patients with metastatic gastric cancer to receive personalized treatment using immunotherapy drugs.
To resolve this issue, the team, led by Professor Lee Keun-wook of the Department of Hemato-oncology, conducted a study to determine the expression pattern of TMB in metastatic gastric cancer and predict the efficacy of immunotherapies for each patient.
The team conducted the study together with the KEYNOTE-062 Phase 3 clinical trial to compare the effects of immunotherapy and cytotoxic chemotherapy in patients with metastatic gastric cancer who had not received treatment before.
As a result of the study, for patients in the TMB-High group (TMB≥10), immunotherapy was better than cytotoxic chemotherapy in several areas, such as tumor response rate and survival period. However, the team observed opposite results in the TMB-Low group (TMB<10).
Professor Lee believes that physicians can expect a good immunotherapy effect if a hospital performs a TMB test before initiating treatment for patients with metastatic gastric cancer to decide whether or not to receive immunotherapy based on the result.
"Through this study, we confirmed that TMB is a biomarker that can predict the efficacy of immunotherapy in metastatic gastric cancer like other tumors," Lee said. "More effective chemotherapy will be possible when treating patients with metastatic gastric cancer if hospitals use TMB result value in parallel with existing tests."
Clinical Cancer Research published the result of the study.
Copyright © KBR Unauthorized reproduction, redistribution prohibited