Middle-aged people who sleep less than six hours during weekdays can reduce their risks of depression by catching up on sleep at weekends, a recent study showed.
A research team, led by Professor Oh Yoon-hwan of family medicine at Chung Ang University Gwangmyong Hospital, released the paper "Association between weekend catch-up sleep and the risk of depression among middle-aged Korean adults."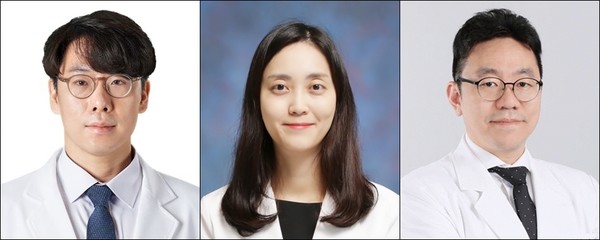 It was published in the latest issue of Sleep and Biological Rhythms, an SCI-class international journal.
Many people experience sleep deprivation these days. Most sleep less than seven hours a day and, at the same time, have a sleep disorder. According to the research team, sleeping problem is also associated with depression. Professor Park Jeong-ha of Jeju University Hospital and Professor Oh Beom-jo of the Seoul National University Boramae Hospital jointly conducted the study.
People who lack sleep during the week tend to sleep more on weekends to make up for insufficient sleep. Such catchup sleep is presumed to benefit health as it supplements insufficient sleep. A study also suggests that such catchup sleep has effects in preventing obesity, cardiovascular and metabolism risks.
However, mixed results have been derived in long-term survival rates, necessitating further research on the advantage of weekend catchup sleep. Notably, there has been no research that identified a connection between weekend catchup sleep and depression in middle-aged people who conduct vigorous production activities.
To identify the connection between weekend catchup sleep and the risk of depression, the research team analyzed the association between weekdays and weekend sleep time, weekly work cycle pattern, and depression risks of 3,196 people in the seventh national health and nutrition survey data.
After taking people who sleep less than six hours during weekdays, the researchers divided them into two groups – who replenished sleep during weekends and who did not -- and found that the risk of depression was nearly half (49 percent) lower among people who supplemented sleep during weekends than those who did not.
"We can interpret the study in two ways," Professor Oh Yoon-hwan said. "First, weekend catchup sleep could have eased symptoms related to depression. Second, when we understand weekend catchup sleep as an internal sleep-compensation mechanism, people who maintain a good balance of sleep supplementation are relatively less vulnerable to depression risks."
Professor Park Jeong-ha said, "As middle-aged people more frequently experience a sleep disorder or sleep restriction due to work stress and have a high frequency of depression, they need to pay more attention to sleep and depression issues likelier to be overlooked than in other age groups."
Professor Oh Beom-jo said, "Although catchup sleep cannot reduce the risks of all types of depression, weekend catchup sleep is advisable for those exposed to depression due to sleep deprivation during weekdays. However, if they also cannot sleep during weekends for one reason or another, there may be problems with the sleep supplementation mechanism, and they belong to the high-risk group of depression. And the matter requires further research."
Copyright © KBR Unauthorized reproduction, redistribution prohibited