Death rate increases by up to a quarter among septic shock patients with sarcopenia, Severance Hospital said Friday.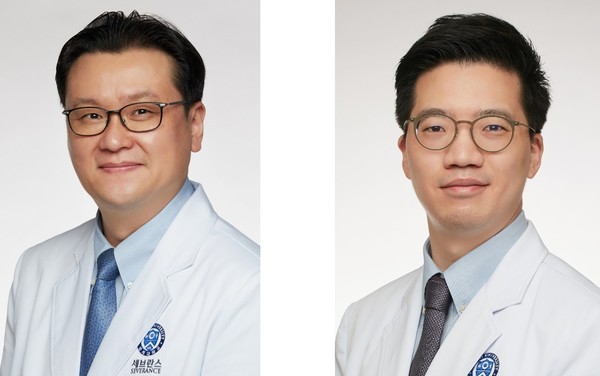 Infectious disease Professors Ku Nam-su and Kim Jung-ho announced that the mortality rate of septic shock patients with sarcopenia increased by up to 26.5 percent.
There have been consistent opinions about sarcopenia causing negative effects on the death rate by lowering immunity, but few long-term follow-up studies confirmed the correlation between the two. However, the Severance professors examined the correlation between sarcopenia and death rate for 11 years since 2008 on 905 septic shock patients.
They divided the septic shock patients into two groups -- with sarcopenia (407 patients) and without sarcopenia (498) and traced the death rate in each group in the short run (28days), medium run (one year), and long run (11 years).
The results showed that septic shock patients with sarcopenia had higher risks of death. The short-term death rate of septic shock patients with sarcopenia was 13.8 percent, 7.4 percent higher than the 6.4 percent among patients without sarcopenia. The results of mid-term and long-term death rates were also higher in patients with sarcopenia compared to those without it by 20.1 percent and 26.5 percent, respectively.
Even when other causes of death, such as age and associated disease, were excluded, the death rate of septic shock patients with sarcopenia was 1.7 times higher than those without.
In addition, the researchers looked into how an increase in muscle mass affects the death rate. They found that the death rate decreased by 3.1 percent, 2.2 percent, and 2.6 percent in the short-, mid-, and long-term, respectively, when the abdomen muscle mass increased relative to height.
"This is the first long-term research which found the correlation between septic shock patients' muscle mass and death rate," Professor Ku said. "Septic shock patients with low immunity should prevent sarcopenia by eating food with high protein to lower the risk of death."
Journal of Cachexia, Sarcopenia and Muscle (JCSM, IF 12.063) published the study in its latest edition.
Copyright © KBR Unauthorized reproduction, redistribution prohibited