LG Chem said it would enter the local wound dressing market, providing various skin care solutions from cosmetic fillers and skin boosters to wound dressings.
The company said Monday it would start selling Kiomer-3 and Kiomer-Plus, wound dressing materials for medical professionals that are used to protect skin wounds and prevent contamination. The two products were developed by Endovision, a Korean medical device maker.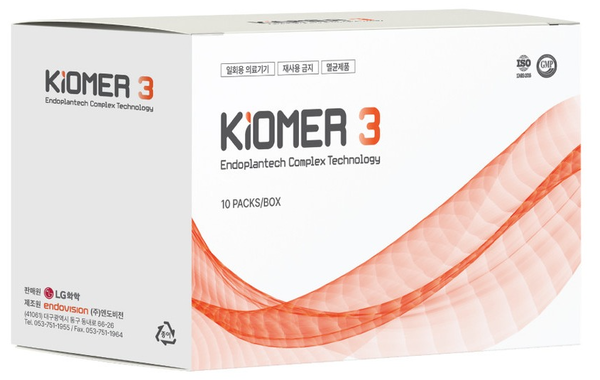 Endovision commercialized Kiomer products in December. They are gel-type medical devices that form a film on the skin area damaged by itching or dryness to retain moisture and promote wound healing.
Kiomer's key ingredients are collagen and mushroom extract chitosan. The products cause no allergic side effects often caused by chitosan from animal sources. In addition, the products can be applied to the skin, and there is no injection pain.
LG Chem aims to provide a complete set of skincare solutions, selling wound dressing materials and hyaluronic acid filler Yvoire Y-Solution. In addition, Endovision will take advantage of LG Chem's sales network and brand power in Korea.
"Wound dressings are receiving much attention in the dermatology market because of their anti-inflammatory and antibacterial effects as well as improving the skin barrier," an LG Chem marketing official said.
Endovision, located in the Daegu-Gyeongbuk High-tech Medical Complex, develops new biomaterials and medical devices. The company sells hemostatic dressings, epidural catheters, and medical cutting devices. In addition, it conducts R&D on innovative medical products such as next-generation hemostatic agents, wound healing treatments, and tissue regeneration medical devices.
Copyright © KBR Unauthorized reproduction, redistribution prohibited