Celltrion Healthcare said it has officially begun preparing to directly market its drugs in the U.S. by acquiring Celltrion USA from Celltrion.
Celltrion Healthcare and Celltrion believe the acquisition will help maximize profits for both companies by strengthening each company's core competency and creating synergies where Celltrion focuses on research and product development, and Celltrion Healthcare on securing a base for direct sales in the U.S.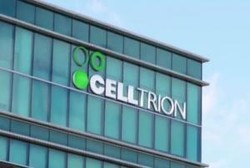 Under the deal, Celltrion Healthcare will acquire a 100 percent stake in Celltrion USA, making the latter a wholly-owned subsidiary, for about 18 billion won ($13.8 million).
Upon the acquisition, the company can immediately utilize the license held by Celltrion USA, and it expects that this will reduce the preparation time for drug distribution in the U.S. by several months.
Celltrion Healthcare has also secured the distribution rights for Celltrion's chemical drugs and Covid-19 diagnostic kits.
Celltrion USA was established as a wholly owned subsidiary of Celltrion in July 2018 and served as a bridge for Celltrion's global chemical business in the U.S.
"To directly enter the world's largest U.S. biopharmaceutical market, Celltrion USA secured a license to sell products across the country and built its supply chain focusing on generic drug sales," Celltrion Healthcare said. "Notably, during the Covid-19 pandemic, the offshoot accumulated experience in local direct sales, such as winning contracts for the mass supply of diagnostic kits."
After completing the acquisition, Celltrion Healthcare plans to recruit key personnel from global pharmaceutical companies with experience and expertise in the U.S. market.
The company also plans to launch Vegzema, an anticancer biosimilar referencing Genentech's Avastin, which treats metastatic colorectal cancer and non-small cell lung cancer, in the U.S. in the first half of next year.
Later on, the company hopes to roll out at least one drug every year from 2023, including Yuflyma, a biosimilar referencing AbbVie's Humira, and Remsima SC, a biosimilar in the form of a subcutaneous injection type referencing Janssen's Remicade.
Then, it will be able to strengthen its position in the global biosimilar industry based on expanded sales regions and a diversified portfolio, it said.
"Celltrion Healthcare plans to actively utilize its strengths such as global prescription data, reliable product competitiveness, and flexible pricing strategy to target the U.S. market as it has built up its capabilities by becoming the first Korean biopharmaceutical company to directly market its drugs in the global market," an official at Celltrion Healthcare said.
The company expects that its business will grow further starting from next year when it starts launching its products in earnest, he added.
Related articles
Copyright © KBR Unauthorized reproduction, redistribution prohibited