Researchers at CHA Vaccine Institute and Sungkyunkwan University School of Medicine discovered that the stratifin (SFN) protein regulates the growth and progression of lung cancer by regulating the activation of cancer cell autophagy.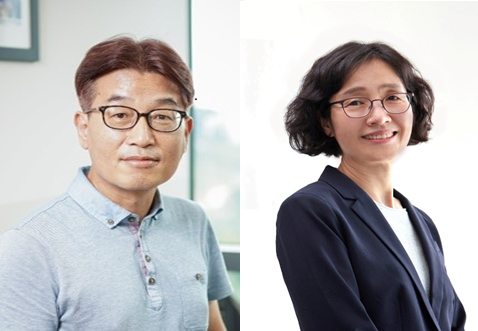 Lung cancer develops and progresses because of mutations and factors in the cancer cell microenvironment which affect the cell's proliferation and differentiation. Autophagy or self-digestion control removes and recycles protein and cytoplasmic components in cells by signal transmission of Toll-like receptor (TLR) related to natural immune responses.
Recently, this was identified as an important factor influencing the development and proliferation of lung cancer. Therefore, autophagy control of cancer cells is a new target for lung cancer treatment.
SFN proteins are known for its involvement in cell proliferation and differentiation by regulating cell cycles and cell death. However, this is the first study investigating how SFN regulates the incidence and progression of lung cancer caused by TLR stimulation.
The research team analyzed the association between SFN expression and lung cancer development and progression using the Cancer Genome Atlas (TCGA) database which found the genetic analysis of 31 lung cancer patients. Subsequently, the CRISPR gene editing technology and molecular and cell methods were used to determine the effects and mechanisms of SFN on lung cancer.
The study confirmed that SFN expression was significantly increased in lung cancer patient tissues and was associated with the expression of genes important for lung cancer development and progression.
Additionally, they also proposed that SFN promotes the composition of protein complexes (TRAF6-Vps34-BECN1), which are important for inducing cell autophagy by TLR4.
The CHA Vaccine Institute is developing various infectious disease vaccines, anticancer vaccines, and immuno-cancer drug platforms and collaborating with universities to discover new immuno-cancer therapies and secure the therapies' proof of concept (POC).
Dr. Chun Eun-young who led the study, said, "This study combines clinical data for lung cancer patients with basic research, and can serve as a model for future-oriented clinical-basic industry research cooperation for lung cancer therapies."
The results of this study were published in the international journal "Clinical and Translational Medicine".
Copyright © KBR Unauthorized reproduction, redistribution prohibited