Hanmi Pharmaceutical said it would exclusively distribute Alivecor's KardiaMobile 6L, a mobile electrocardiograph that can easily measure electrocardiograms using smartphones and stick-type devices, to clinic-level medical institutions nationwide.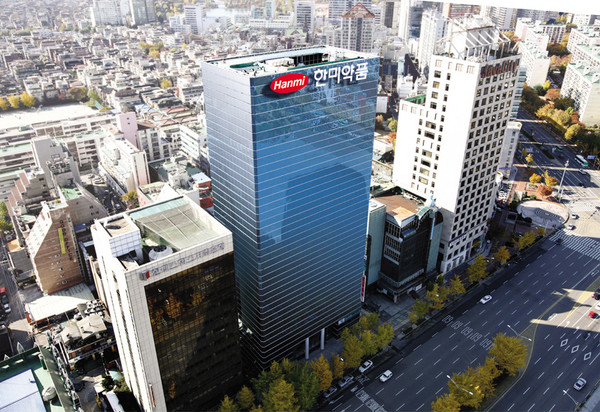 The device measures the electrocardiogram by touching the device to both fingers and the left knee or left ankle for 30 seconds, with an atrial fibrillation detection sensitivity and specificity of more than 90 percent.
The device has received medical device approvals and certifications from the U.S. Food and Drug Administration, European Conformite Europeenne (CE), and the Ministry of Food and Drug Safety.
As Cardia Mobile 6L allows patients to easily measure the electrocardiogram in their daily life, Hanmi expects that it will greatly help early detection of atrial fibrillation, one of the representative heart diseases.
"We expect that Cardia Mobile 6L, which can easily measure the electrocardiogram during daily life, will provide supportive data to medical staff when diagnosing arrhythmias and help patients improve their quality of life," a Hanmi official said.
Atrial fibrillation is a type of arrhythmia that causes irregular pulse due to the failure of the atria to contract uniformly. It is an important risk factor for heart failure and stroke, so it is essential to manage the electrocardiogram in daily life.
Copyright © KBR Unauthorized reproduction, redistribution prohibited