Celltrion said it would change its strategy for developing a Covid-19 treatment to respond to the rapidly changing pandemic situations after the emergence of the Omicron variant.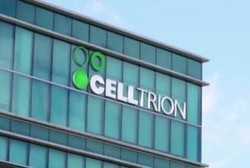 For instance, the company will scrap its plan to develop an inhaled cocktail antibody treatment that adds CT-P63, a candidate for treating Covid-19, citing low feasibility. Celltrion had completed the phase 1 clinical trial of an inhaled antibody treatment and tried to receive approval for a global phase 3 clinical trial in some countries, including Romania.
The company noted that the global spread of the Omicron sub-variants and expanding vaccine prescriptions are rapidly transforming the coronavirus endemic, forcing regulatory agencies to increase the number of subjects for phase 3 clinical trials and reducing the commercial viability of its treatment.
Celltrion added that the clinical environment is also becoming difficult as regulators avoid fast-track procedures, including emergency use approval,
"Considering the rapidly changing Covid-19 situation, Celltrion has decided to scrap its clinical and commercializing plans for its inhaled Covid-19 antibody therapy," a company spokesperson told Korea Biomedical Review, requesting anonymity for business reasons. "However, as another pandemic may be in the offing, we will continue to develop the antibody platform of the inhaled Covid-19 antibody therapy internally."
The official stressed that Celltrion would closely monitor the pandemic's development and continue to manage and research the pool of candidate antibodies for Covid-19 response cocktails it has built from the beginning of the pandemic, and continue to research and evaluate Covid-19 antibody therapeutics that can respond to a wide range of mutations.
"Our strategy is to develop and commercialize new drugs by immediately putting in the new drug development know-how and platform technology experience accumulated in developing a treatment for Covid-19," the spokesperson said.
Celltrion has also recently shifted its business related to Covid-19 treatment to the production of generic oral treatments.
To this end, Celltrion secured a license to produce the finished product of Merck's oral treatment Lagevrio and Pfizer's Paxlovid in January and March through the U.N. Medicine Patent Pool (MPP).
Meanwhile, a local analyst stressed that Celltrion's decision, while a little late, seems like the right decision.
"With the high global inoculation rate and continuous emergence of new variants, it seems that Celltrion made the right choice in dropping the development of the inhaled Covid-19 antibody therapy," a local analyst said, asking to remain anonymous due to the sensitivity of the issue. "As the uncertainty of developing a Covid-19 treatment has been resolved, Celltrion will be able to focus more on its main area of business, biosimilars."
As of 1:00 p.m. Tuesday, Celltrion shares stood at 173,500 won ($135), down 1.14 percent from the previous trading day.
Copyright © KBR Unauthorized reproduction, redistribution prohibited