Dae Hwa Pharm said it applied to the drug regulator for a change in the post-marketing surveillance (PMS) plan for Liporaxel (ingredient: paclitaxel), chemotherapy to extend the September deadline of the drug re-evaluation.
The Ministry of Food and Drug Safety's central pharmaceutical review committee decided to reduce the number of PMS cases of Liporaxel and extend the PMS period by two years.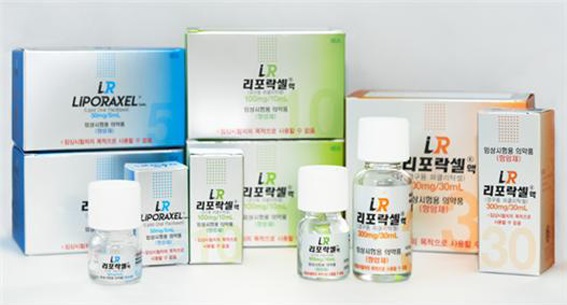 According to the minutes of the central pharmaceutical review committee released on Monday, the committee reviewed whether to approve the change in the PMS of Liporaxel at a meeting on May 12.
The meeting was attended by four safety-drug re-evaluation subcommittee members and eight experts.
Most panelists of the review committee agreed to reduce the number of PMS cases to 375, but they opposed the company's request to extend the PMS period by five years.
The review committee said it was reasonable to calculate the minimum number of PMS cases based on the incidence of gastrointestinal bleeding, the major adverse event of Liporaxel.
However, it said it was inappropriate to predict the annual number of patient enrollment at 75 and request a five-year additional PMS period.
The panelists also questioned whether the company was willing to obtain reimbursement for Liporaxel because the company could not collect as many patients as possible due to the non-reimbursement of the drug.
"Liporaxel is a homegrown incrementally modified drug (IMD), which deserves a positive review," a committee member said. "To fill the number of PMS cases and maintain the drug as an option for chemotherapy, the company should make efforts to win reimbursement."
Another panelist agreed that the IMD should be promoted but noted that the drug's benefit went to only a few Koreans because it was not covered by health insurance.
"As we worry that a five-year extension of the PMS period may not encourage the company to strive to obtain reimbursement, we need to reduce the additional PMS period," the panelist said.
The pharmaceutical industry has demanded the government broaden the criteria for granting reimbursement for IMDs, to no avail. This makes reimbursement for Liporaxel unlikely.
The current criteria for IMD reimbursement are limited to drugs developed with a salt change or in isomer form with the same administration route, drugs approved with a new form among those submitted with data, and drugs approved for a new dosage among those submitted with data.
Dae Hwa Pharm developed an oral form of paclitaxel, which used to be injections only, and won the permit as an IMD in 2016.
However, in the reimbursement review, the government evaluated the oral paclitaxel using the same criteria for the existing paclitaxel injection. Thus, clinicians only have to use oral paclitaxel without health insurance coverage in some patients.
The government said it would not change the criteria, saying, "If it is a valuable drug, the company can get a review for the new drug based on the results of a clinical trial."
Copyright © KBR Unauthorized reproduction, redistribution prohibited