Roche Diagnostics Korea said on Friday that their cobas EBV and cobas BKV tests for monitoring viruses and infections of organ transplant patients have received approval from the Ministry of Food and Drug Safety.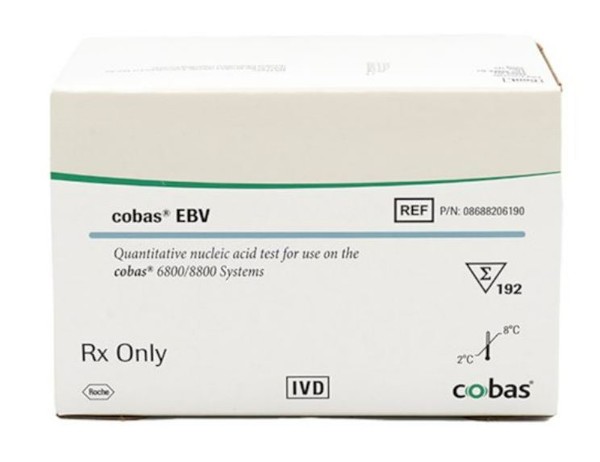 The cobas EBV test indicates the need for potential treatment changes in patients under Epstein-Barr Virus (EBV) monitoring and evaluates viral responses to treatment. EBV is a family of herpes viruses that can cause lymph proliferation disorders in transplant patients and people with congenital or acquired immunodeficiency syndrome (HIV/AIDS).
The most serious form of EBV-related disease is post-transplantation lymphocyte proliferation disorder (PTLD). The risk of PTLD is highest during the first year of transplantation, and more than 90 percent of PTLDs occurring during this period are associated with EBV. Therefore, early detection of primary EBV infection and monitoring of DNA levels are necessary to prevent progression to EBV-related diseases.
Cobas BKV can help diagnose and manage the BK virus in organ transplant patients. Regular monitoring of the BK virus for up to five years after transplantation is recommended for kidney transplant patients because it can cause serious clinical diseases such as ureter stenosis, and hematopoietic stem cell transplantation, among others.
These tests are available on the cobas 6800 and cobas 8800 high-capacity automated molecular testing equipment. Together with the cytomegalovirus (CMV) test, the EBV and BKV tests now complete Roche's portfolio of transplant markers.
This enables three simultaneous tests using one sample for early detection of overlapping viral infections. In addition, these tests provide results by WHO international standards, enabling follow-up results to improve the result matching rate at multiple laboratories.
Organ transplant patients normally take immunosuppressants to reduce the rejection of transplants, which reduces immune system function and increases the risk of virus and bacterial infection. CMV, EBV, and BK viruses are the most common post-transplant infections in organ transplant patients, so monitoring these standardized quantitative tests is crucial.
"Roche Diagnostics has provided molecular diagnostic solutions in various fields such as hepatitis, AIDS, transplantation, women's health, oncology, genomics, and microbiology over the past 30 years and will continue to do so." CEO Kit Tang said.
Copyright © KBR Unauthorized reproduction, redistribution prohibited