Chinese pharmas entering Korea ① Antengene
Antengene Korea won the nod for blood cancer drug in 2021
Chinese pharmaceutical companies, including Antengene, Everest Medicines, and BeiGene, established Korean offshoots recently. Unlike other Chinese companies that used to export drug ingredients to Korea, these companies aim to target the Korean market with innovative drugs for serious diseases like cancer. However, they also face challenges such as unfamiliar brands and the stigma that cheap Chinese products have low quality. This is the first article of the three-part series that interviewed CEOs leading the Korean units of Chinese pharmaceutical firms. – Ed.
Kim Min-young, General Manager of Antengene Korea, a subsidiary of Antengene established in March 2021, is a healthcare expert with 30 years of experience in local and global drug companies and hospitals.
Kim chose Antengene as the right place to make her career "peak." In the pharmaceutical and biotech industry, Antengene is regarded as a start-up. What kind of vision did she see in Antengene?
Korea Biomedical Review interviewed Kim to hear about Antengene's corporate values and limitations.
Kim built leadership by heading the marketing division at Lilly Korea for 13 years. After tapping various positions at IMS Healthcare (now known as IQVIA), the Seoul National University hospital, and Bukwang Pharm. Before joining Antengene, she worked as Global Manager of Ipsen Korea for six years.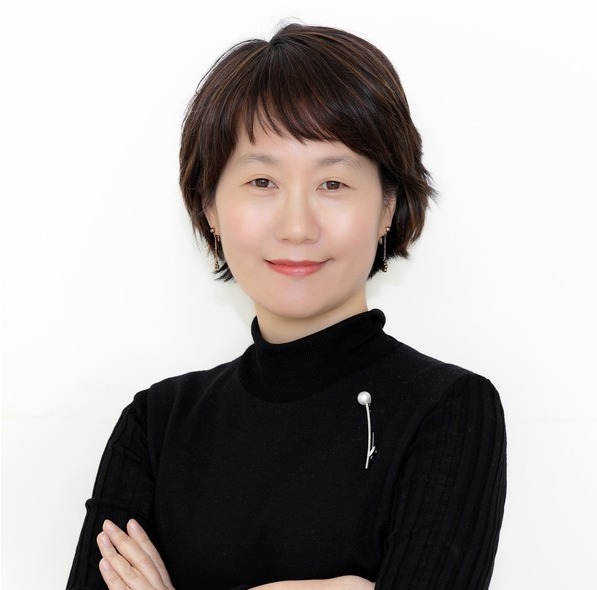 - Question: Can you introduce Antengene and its goals and visions?
Answer: Antengene specializes in anticancer drugs covering blood cancer and all solid cancer. We have 15 anticancer pipelines. We developed eight drug candidates and licensed in seven pipelines through partnership deals with multinational drugmakers such as BMS and AstraZeneca.
We are focusing on Asia, but our ultimate goal is to enter the global market. We have the global market development rights for some of our pipelines.
- Q: Among anticancer medicines, which area does Antengene focus on?
A: In the short term, we aim to become a developer of first-in-class drugs for blood cancer and solid cancer. Antengene intends to specialize in developing first-in-class and best-in-class medicines in oncology.
- Q: What products have you released, and what products do you plan to release in Korea?
A: Antengene is developing various pipelines from pre-clinical to phase 3 trials. Among them, Xpovio (ingredient: selinexor) is the only drug that reached commercialization. Xpovio is indicated for multiple refractory myelomas and refractory diffuse large B-cell lymphoma. The treatment obtained a license as an orphan drug in Korea last year. It also received approval in China, Australia, and Singapore.
We are testing Xpovio in clinical trials to expand indications other than the existing two. For example, we are conducting studies on myelofibrosis, T-cell lymphoma, and leukemia. In addition, at the American Society of Clinical Oncology (ASCO 2022), researchers disclosed the results of a study on endometrial cancer. They suggested the possibility of expanding Xpovio's indication for solid cancer.
Also, Eltanexor (pipeline name: ATG-016), a small molecule drug, is at the stage of a phase 3 study. It's also a blood cancer drug for myelodysplastic syndromes. We're also studying its effect on solid (rectal cancer).
Onatasertib (pipeline name: ATG-008), an inhibitor of the mechanistic target of rapamycin (mTOR), is being tested to treat hepatocellular carcinoma.
- Q: We heard Antengene Korea's most urgent issue is getting reimbursement for Xpovio. Is that true?
A: Yes. Xpovio was authorized to treat multiple myeloma in the fifth-line therapy. Xpovio is the only treatment option for patients who relapsed after receiving four treatments previously. Although the number of patients is small, there is no other treatment except for salvage chemotherapy. This indicates that Xpovio has to be covered by health insurance urgently. And this is why Xpovio received the license as an orphan drug in Korea.
Still, Xpovio failed to pass the reimbursement review in the first stage because few countries allow reimbursement for Xpovio.
In Korea, for a new drug with no other alternative medicine, like Xpovio, to win insurance benefits, it must undergo the exemption of economic evaluation. In addition, the treatment must be registered as a reimbursable drug in three or more countries among Advanced 7 (A7) countries – France, Germany, Italy, Japan, Switzerland, the U.K., and the U.S. But Xpovio is reimbursable only in the U.S.
Some Korean patients urgently need Xpovio, but we feel frustrated because we cannot meet the condition for the exemption of economic evaluation. Korea is now considered an advanced nation, but we cannot use a new drug just because the drug is not referenced in other advanced nations. We should fix this.
- Q: What are your short-term and long-term goals?
A: We have a clear short-term goal. It is to win reimbursement for Xpovio. I will do my best to obtain insurance benefits for Xpovio so that patients can use it. After that, we plan to discover target patients and expand the market.
In the long-term, we hope to introduce pipelines from the headquarters and enlarge the size of Antengene Korea.
Copyright © KBR Unauthorized reproduction, redistribution prohibited