HLB Therapeutics will invest $30 million in Immunomic Therapeutics, HLB's U.S. affiliate developing the next-generation cell therapy anticancer vaccine.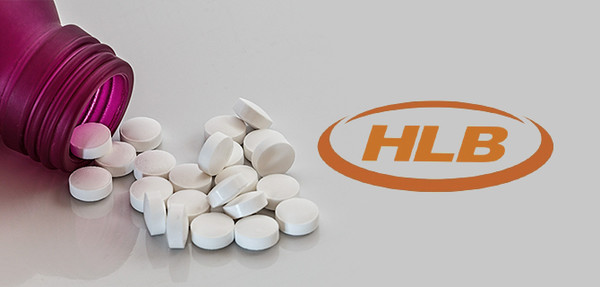 HLB Therapeutics said it signed a binding term sheet with Immunomic on Tuesday. Some outside investors also invested, acquiring bonds with warrants (BW).
The binding term sheet will convert into an official contract as soon as Immunomic completes its clinical trial for ITI-1000, a glioblastoma (GBM) treatment, and meets the primary endpoint, according to an official at HLB Therapeutics.
"Through consultations between bio affiliates in our group, we are making various efforts to improve new drug development and strengthen our financial structure," HLB Therapeutics CEO Ahn Ki-hong said. "We plan to increase our corporate value by preemptively investing in Immunomic, expected to attain new drug approvals and Nasdaq listing."
Immunomic Therapeutics has developed an immune platform technology called "Universal Intracellular Targeted Expression" (UNITE) based on Johns Hopkins University and Duke University technologies. UNITE has a mechanism to activate immune cells quickly and efficiently by loading antigens expressed in specific cancers on lysosomal-associated membrane protein (LAMP).
Many immunotherapy drugs are not widely used due to patients' low expression rate of immune checkpoint proteins. However, HLB Therapeutics stressed that UNITE is an innovative technology that can apply to various cancer types.
Immunomic's fastest progressing clinical trial is an ITI-1000 phase 2 study involving GBM patients at Duke University and the University of Florida. As a result of the interim clinical trial presented at the Society for Neuro-Oncology (SNO), Immunomic observed a complete remission (CR) in one patient.
Also, phase 1 clinical trial showed a significantly higher survival period than the standard treatment (temozolomide) of 14 months, with a median overall survival (MOS) of 38.3 months in the previous phase 1 and 2 trials.
The company has proved high therapeutic effect, with 36.4 percent of patients surviving more than 60 months.
Based on phase 2, Immunomic plans to apply for apply for breakthrough therapy designation with the U.S. Food and Drug Administration.
Copyright © KBR Unauthorized reproduction, redistribution prohibited