The National Institute of Food and Drug Safety Evaluation (NIFDS) under the Ministry of Food and Drug Safety said Thursday that it has significantly contributed to international cooperation for biopharmaceutical standardization and would continue to do so.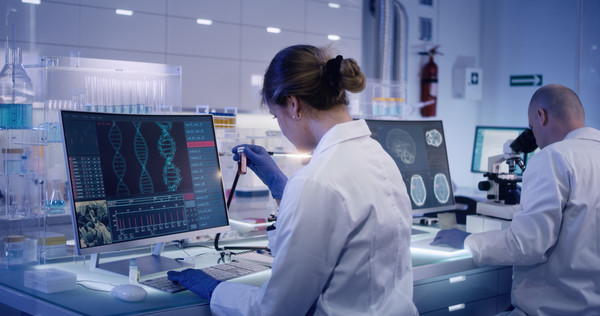 The institute resolved so while publishing and distributing an annual report detailing its activities in the "World Health Organization Cooperation Center" regarding biopharmaceutical standardization.
Eight countries are now participating in the WHO Cooperation Center for biopharmaceutical standardization operations -- Korea, the U.S., the U.K., Canada, Germany, Australia, Japan, and China. NIFDS was designated as the fifth participant in 2011 and was named an "excellent cooperation center" in 2018 for playing a leading role in multinational cooperation to harmonize global regulations in the biopharmaceutical sector.
The institute's significant activities and attainments last year are as follows:
First, the NIFDS provided professional advice on revising bio-medicine guidelines, such as the "Guidelines on the Production and Quality Control of Monoclonal Antibodies for Human Administration," "Guidelines on the Evaluation of biosimilars," and the "Establishment of guidelines for preventing infectious diseases" along with other biopharmaceutical guidelines.
Furthermore, it took part in a joint study for the production of international standard products for the development of genetically modified drugs. The institute contributed to WHO's joint study establishing international standards for genetically modified drugs such as Interleukin-6 (IL-6).
Additionally, the NIFDS evaluated the quality of vaccines purchased by the United Nations by conducting titer, endotoxin, thermal safety, and characteristic trials of the BCG vaccine, Japanese encephalitis, whooping cough, influenza vaccine, and others.
Moreover, it helped to strengthen regulatory capabilities by providing training for GMP examiners in developing countries. The NIFDS provided education on drug quality and risk management, equipment and facility management, process, and test method evaluation for 265 people in 32 countries.
The evaluation unit also jointly hosted a regulatory workshop to facilitate the implementation of WHO guidelines in the Western Pacific. Fifty-one experts and manufacturers shared the current status of blood product manufacturing, quality management, and national shipment approval of Covid-19 vaccines.
The institute said it would continue to strengthen cooperation with the WHO to raise Korea's international status as a leader in biopharmaceutical standardization.
Copyright © KBR Unauthorized reproduction, redistribution prohibited