The suicide of professor Koh won-jung at Samsung Medical Center, an authority in tuberculosis and non-tuberculous mycobacteria (NTM), sent a great shock to the medical community in 2019.
In the same year, another doctor killed himself. He was a thoracic surgeon treating patients for nearly 19 years at a university hospital.
The thoracic surgeon fell on a beach on Aug. 3, 2019, due to a brain hemorrhage. People immediately took him to the university hospital where he worked, and he received surgery. Although his life was safe, he had to go through rehabilitation. Despite rehabilitation, the professor felt depressed and suicidal and took medications to treat depression.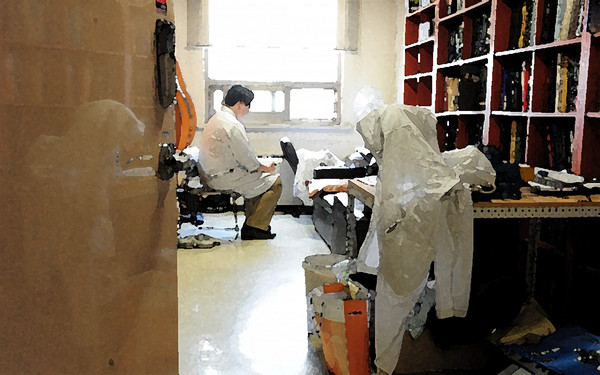 However, three months after the brain surgery, he killed himself on Nov. 29, 2019.
The surgeon's family claimed that his death was a "job-related accident," saying he suffered from chronic overwork and was stressed out.
The family said he suffered burnout.
The surgeon performed most of the kidney transplants at his university hospital. Many times, he worked 100 hours a week. The university hospital he worked in had the highest number of kidney transplants among university hospitals in the same region but had the lowest number of medical staff.
The surgeon's family claimed that he suffered a brain hemorrhage because of excessive work and felt agonized because he could no longer operate due to after-effects. This pushed him to kill himself, the family said.
The family filed a civil lawsuit to recognize his death as a "job-related accident."
According to a ruling obtained by Korea Biomedical Review, the court recognized that the surgeon was overworked. However, the court did not recognize that his death was job-related.
In 2019, the surgeon rarely worked more than 52 hours per week and was excluded from night duties, the court said.
The family claimed that the surgeon was highly stressed out after a kidney transplant patient abruptly died on July 6, 2019, which worsened his underlying disease, hypertension.
However, the court rejected the family's claim, saying the kidney transplant patient's bereaved family did not file any complaint. The hospital settled the case smoothly by cutting the medical bills.
"The surgeon did not receive any disciplinary measure from the hospital. So, we cannot conclude that this incident caused extreme stress to cause the brain bleeding," the court said.
Instead, the surgeon suffered a brain hemorrhage because of his underlying diseases such as dyslipidemia and hypertension. On Dec. 15, 2021, the court dismissed the compensation claim sought by the surgeon's family.
1 in 3 medical professors suffer from burnout; 8% contemplate suicide
What happened to professor Koh or the thoracic surgeon because of burnout is not an irrelevant story to fellow physicians. A local survey found that one in third of Korean medical professors were burned out.
Korea University College Medicine's research team led by professor Lee Young-mee released the paper, "Burnout of Faculty Members of Medical Schools in Korea" in the Journal of Korean Medical Science in March. It was the first study on burnout of medical professors in Korea.
The research team polled 855 faculty members at 40 Korean medical schools between October and December 2020.
The results showed that 30.4 percent of the respondents said they worked over 80 hours per week, 34.2 percent had a high level of emotional exhaustion, and 66.3 percent were in "depersonalization."
Over 92 percent said they felt they were in reduced personal accomplishment.
Eight percent of the professors said they had suicidal ideation, and 0.6 percent reported suicidal attempts. Over 38 percent said they had depressive feelings, and 47.7 percent said they had impulsion to quit the job.
Asked what contributes to stress or burnout, 69.2 percent said government or university regulation, 66.2 percent, spending too many hours at work, 64.4 percent, insufficient compensation, and 64.1 percent, too many research requirements.
"The present study shows Korean medical faculty members having a substantial level of burnout and alarms the increased awareness of physician burnout and reversal of this risk has to pursue as a fundamental healthcare policy," the research team said.
In the US, 300-400 doctors take their lives every year
Burnout makes not only Korean, but American doctors contemplate suicide.
According to Medscape's National Physician Burnout, Depression & Suicide Report released in 2020, 42 percent of the 15,000 U.S. doctors were burned out. Like Korean doctors, American doctors picked long work hours, too much work, and lack of support as the cause of burnout.
Sixty-nine percent of the U.S. doctors felt depressed because of burnout, and 20 percent reported clinical depression. Thirteen percent had suicidal ideation, and 1 percent had suicidal attempts.
The survey of medical school students revealed similar responses.
There is a report that 10 percent of American medical school students have thought about killing themselves. News reports said that about 300-400 U.S. physicians are estimated to take their own lives annually.
The second major cause of the deaths of U.S. medical residents is suicide.
Only 28 percent of the respondents said the hospital gave them a program to relieve stress. Though there was such a program, 42 percent said they would not use it.
"Many doctors not only find such programs unhelpful but also do not want to let their co-workers know that they are exhausted," Medscape said.
Copyright © KBR Unauthorized reproduction, redistribution prohibited