Domestic medical distributors have repeated their demand on multinational pharmaceutical companies to cooperate with improving the distribution margin for insulin preparations, threatening to take "drastic steps" if the companies continue to ignore their demand.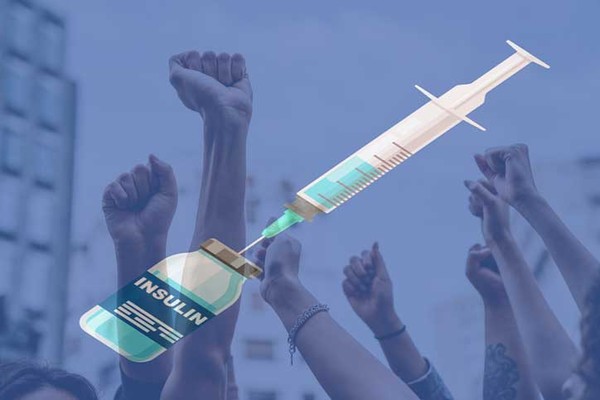 According to industry insiders, the Korean Pharmaceutical Distribution Association (KPDA) recently sent an official letter to three multinational pharmaceutical companies regarding the delivery of biologics.
However, the association did not name the three multinational pharmaceutical companies that received its letter. Multinational pharmaceutical companies, including Novo Nordisk, Sanofi, and Eli Lilly, currently market insulin products in Korea.
"To store and deliver insulin and biological products, we are investing a lot of money by, for instance, preparing refrigerated vehicles to maintain an appropriate temperature, replacing transport containers, installing an automatic temperature recorder and an external thermometer," the official letter said. "However, due to rising labor and logistics costs, the industry is burdened with the sales of biologics, including insulin."
The association pointed out that financial costs, such as labor costs at distribution sites, a rise in logistics costs, and a 4 percent credit card fee during pharmacy transactions, occur during distribution.
"The current margins are insufficient to cover the related costs for supplying biologics," the association said. "Therefore, we ask for various supports, including a realistic margin increase and cooperation in delivery costs, so that the partnership between the two industries can continue."
The distribution industry claimed it is necessary to improve the distribution margin of insulin products from the current 4-5 percent to the average level of other drugs, which stands at 8 percent.
However, the industry insiders say that it is doubtful that pharmaceutical companies will provide additional support for shipping biologics.
Pharmaceutical companies have continued to ignore any request from the distribution industry to improve the margin for insulin preparations.
The distribution association had tried to hold a meeting to improve the insulin product margin but to little avail, as the pharmaceutical companies ignored such a request.
If the pharmaceutical companies again remain unresponsive to the recent official letter, a distribution industry official stressed that they would have no choice but to take a hard-line stance.
"We have not made a final decision yet. However, if pharmaceutical companies remain silent, we may give up delivering insulin or apply different distribution policies by sticking to set dates, additional payment for emergency delivery, and receiving payment only with cash," the official said. "Such actions are inevitable as we must devise measures to minimize losses."
The official stressed that the distribution industry is aware of the backlash that the decision might cause, such as increasing the risk of patients being unable to receive prescription drugs on time.
"The situation is so dire for the pharmaceutical distribution industry," the official said. "As market conditions have changed due to policy changes, it is time for pharmaceutical companies to make flexible decisions rather than stick to their outdated distribution policies."
Copyright © KBR Unauthorized reproduction, redistribution prohibited