A Yongin Severance Hospital research team has developed an electrocardiogram (ECG)-based AI algorithm that detects coronary artery atherosclerosis.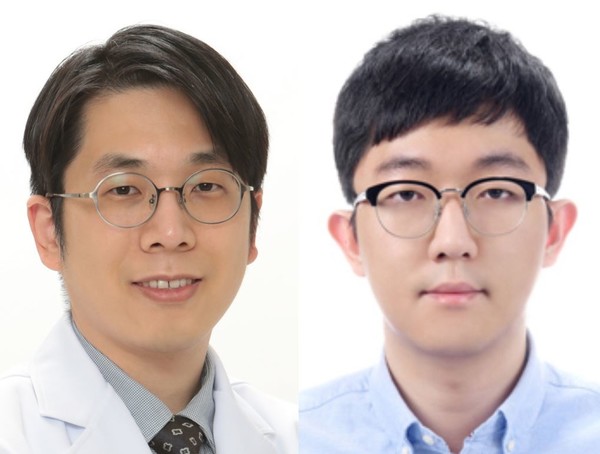 Coronary artery atherosclerosis is a disease in which cholesterol deposits on the inner membrane, covering the innermost layer of blood vessels, and endothelial cells proliferate to form atheroma. It can cause ischemic heart disease such as angina pectoris and myocardial infarction by disrupting blood flow.
Until now, hospitals mainly used computerized tomography (CT) scans to measure the level of coronary artery atherosclerosis. However, CT imaging has disadvantages as it is hard to use due to high costs and radiation exposure.
The team, led by Professor Yoon Duk-yong of the Department of Biomedical Systems Information and medical resident Han Chang-ho of the basic medicine team at Yonsei University College of Medicine, looked for a way to detect coronary artery atherosclerosis using ECG, which has the advantage of being relatively non-invasive and no radiation exposure.
The team developed an ECG-based artificial intelligence model based on the research for detecting coronary artery atherosclerosis.
The team used 8,178 ECGs from 5,765 patients to train the AI model and 1,745 ECGs from 877 patients for validation and developed a binary classification AI model for coronary artery atherosclerosis levels of 100 or more, 400 or more, and 1,000 or more.
As a result, the accuracy of the AI model through AUROC (Area under the Receiver Operating Characteristics curve) was excellent in the training and validation group.
"We expect the developed technology can achieve that early diagnosis and treatment of diseases by actively using artificial intelligence models in the medical field," Professor Yoon said. "In the future, we will build an AI model that predicts not only coronary artery calcification but also stenosis degree using electrocardiogram."
Frontiers in Cardiovascular Medicine published the study.
Copyright © KBR Unauthorized reproduction, redistribution prohibited