The results of surgeries performed during the Covid-19 pandemic were not significantly different from those before the pandemic, a study showed.
A research team at Asan Medical Center's surgery department published the paper, "Surgical safety in the COVID-19 era: present and future considerations," in the Annals of Surgical Treatment and Research (ASTR).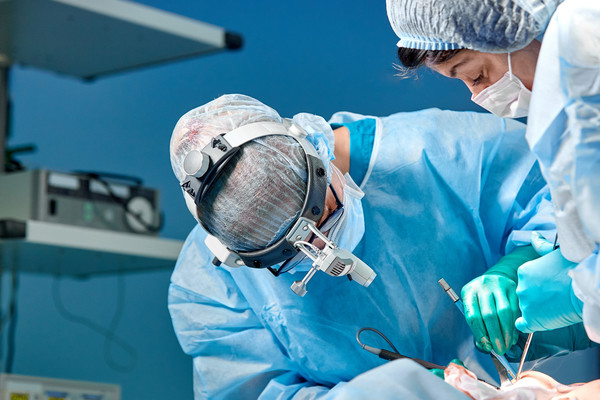 The research team searched studies using PubMEd databases by typing keywords including "COVID," "surgery," and "surgical," among about 2 million reports published in major journals between 2020 and March 2022.
The results showed that the number of operations decreased during the pandemic due to fears of infection.
All types of surgeries decreased by 33.6 percent in England and Wales in 2020 compared to non-pandemic periods. In the U.S., the number of elective surgeries that are not urgent and scheduled in advance showed a dramatic decline of 34-82 percent. Emergent operations also shrank about 30 percent worldwide.
However, the study said postoperative mortality during the pandemic was similar to that before the pandemic. Covid-19 infection was meaningfully related to postoperative mortality, but non-infected patients showed similar surgical outcomes.

The research team reviewed 12 studies on the results of elective surgeries and concluded that postoperative morbidity and mortality rates were similar before and during the pandemic.
The average leakage rate after colorectal cancer surgeries was 4.9 percent, and the mortality rate was 1.8 percent. The leakage rate was consistent with some of the studies published before Covid-19.
However, a study reported a 10-fold increase in mortality among symptomatic Covid-19 patients but only a two-fold increase in asymptomatic patients after gastrointestinal surgery.
The research team emphasized that there should be a systematic screening process before surgery.
The research team also analyzed six studies on emergency operations and found that most patients not infected with Covid-19 got better after surgery. This outcome was similar to that before the pandemic.
The research team admitted that their study had limitations because it was impossible to review all the papers related to surgical safety during the pandemic. However, the study was meaningful because "performing essential surgeries for patients in need has proven to be feasible during this health crisis," the research team added.
"Health care systems and surgical staff must remain vigilant and attentive to the ever-changing situation in this pandemic to provide optimal medical support to their patients," the team concluded.
Copyright © KBR Unauthorized reproduction, redistribution prohibited