Kangstem Biotech said Monday that it has voluntarily withdrawn a phase 1 and 2a clinical trial investigational new drug (IND) approval for "FURESTEM-OA Kit Inj.," a candidate material for stem cell-based osteoarthritis (OA) treatment.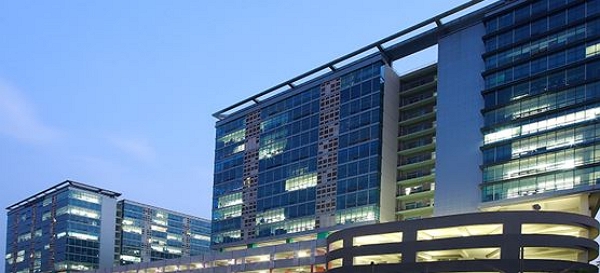 The company decided to withdraw its plans after determining that it required further data reinforcement concerning establishing a cell bank for clinical trial drugs after the government started enforcing the "Advanced Regenerative Medicine and Advanced Biopharmaceuticals Safety and Support Act."
The Ministry of Food and Drug Safety had requested the results of the adventitious virus-negative test from Kangstem Biotech. The test proves that even when the test drug used in clinical trials is manufactured using a cell bank, the quality and safety are the same, and there is no scientific risk factor.
Accordingly, the company confirmed that there is no adventitious virus by completing the virus test by the qPCR test method following the ICH (International Council for Harmonisation of Technical Requirements for Pharmaceuticals for Human Use) regulations at Korean institutions.
Also, the company entrusted the test to the additional culture method of Charles River, an American consignment testing institution.
However, the company decided to voluntarily withdraw its IND approval, confirming it would be difficult to complete the test and analysis to secure additional data within the administrative processing period required for review of the clinical trial plan approval period.
"The IND application for the FURESTEM-OA Kit was for the first clinical trial for a stem cell-based fusion drug under the Advanced Regenerative Medicine and Advanced Biopharmaceuticals Safety and Support Act," Kangstem's Clinical Development Division Director Bae Yo-han said. "Therefore, the IND approval process was somewhat delayed as the Ministry of Food and Drug Safety had to review its safety from various angles thoroughly."
During the delay period, additional test data that did not need to be initially submitted became a requirement, Bae added.
However, Bae stressed that the Ministry of Food and Drug Safety also believes that there are no additional problems in the clinical trial plan itself, other than a review on securing safety related to adventitious factors by ingredients used in the manufacturing process of the drug.
"Therefore, the company is aiming to re-apply for the phase 1 and 2a IND of the FURESTEM-OA Kit in July at the earliest and get approval within October," he said.
Due to the company's explanation, the company's shares rebounded on Wednesday after dropping about 5 percent the previous day.
As of 1:40 p.m. Tuesday, the company's stock price stood at 2,860 won ($2.22) per share, up 2.33 percent from the previous trading day.
Copyright © KBR Unauthorized reproduction, redistribution prohibited