Samsung Bioepis chose Samil Pharmaceutical, a strong player in eye disease treatments, to enter the Korean Lucentis biosimilar market for the first time. Lucentis is a treatment for various ophthalmic diseases.
The partnership will make Samil a key rival against Chong Kun Dang in Lucentis biosimilar sales competition, observers said.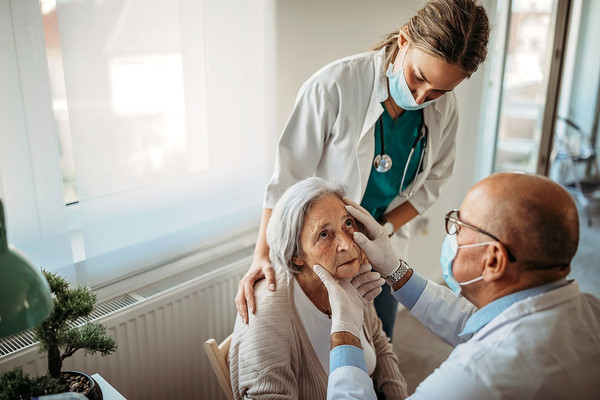 On Tuesday, Samsung Bioepis said it clinched an agreement with Samil Pharmaceutical to sell Amelivu (ingredient: ranibizumab) in Korea.
Amelivu treats various eye diseases such as macular degeneration and diabetic macular edema. It binds to vascular endothelial growth factor (VEGF)-A to inhibit angiogenesis.
Genentech developed the original drug Lucentis, and Roche and Novartis sell it. The treatment sold about 4.4 trillion won ($3.4 billion) worldwide and 34 billion won in Korea last year.
Earlier, Samsung Bioepis obtained approval for Lucentis biosimilar in Europe, the U.S., and Korea.
In June, the company rolled out the product in the U.S. with the brand name, Byooviz.
Samsung Bioepis has yet to decide when it will begin to sell Amelivu in Korea.
Last year, Samsung Bioepis reached a patent-related agreement with Genentech.
Under the agreement, in regions outside the U.S., Samsung Bioepis can sell the product after Genentech's supplementary protection certificate (SPC) expires. It is unknown when the SPC for Lucentis expires.
"We're pleased to be able to sell our first eye disease treatment with a professional partner company. We will work closely together so that more Korean patients can benefit from prescriptions of biosimilars," said Ko Han-sung, CEO of Samsung Bioepis.
Samil Pharmaceutical Chairman Huh Seung-bum said Samil has been supplying various eye disease treatments for cataracts, glaucoma, dry eye, and allergies through self-development and cooperation with global partners such as Allergan and Thea.
With the cooperation with Samsung Bioepis, he added that Samil could realize "total care" in eye diseases by selling an anti-VEGF agent.
The local partnership between Samsung Bioepis and Samil Pharmaceutical will likely intensify the market competition for Lucentis biosimilars.
Chong Kun Dang is pushing to commercialize CKD-701, a Lucentis biosimilar. The company applied for approval from the Ministry of Food and Drug Safety in July last year.
"We are waiting for the results of the ministry's review," an official at Chong Kun Dang said.
Copyright © KBR Unauthorized reproduction, redistribution prohibited