Janssen said Monday it has presented a study supporting the hypothesis that Tremfya, a psoriasis treatment, may differ in pharmacological mechanisms from its competitors because of its ability to bind to CD64+ cells and IL-23.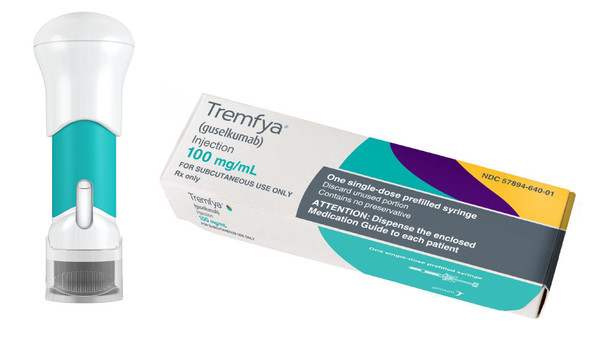 The company presented the study's results, MODIF-Y, during the annual general meeting of the Society for Investigative Dermatology (SID) held from May 18 to 21 in Portland, Ore.
In the study, Tremfya showed the potential of neutralizing InterLukin-23 directly at the secreted site by simultaneously binding to the native crystallization fragment (Fc) region of CD64 and the antibody binding site of IL-23.
Janssen plans to continue research that can support this hypothesis through various in vivo and ex vivo studies.
"The initial results of these studies show the potentially differentiating mechanism of Tremfya," said James Krueger, a professor of clinical investigation and co-director of the Center for Clinical and Translational Science at Rockefeller University. "Its ability to bind to CD64+ cells may physically place Tremfya right on the surface of these major IL-23-producing immune cells, the key drivers of inflammation in diseases, such as psoriasis and psoriatic arthritis."
Krueger added that it also potentially allows Tremfya to neutralize IL-23 where it is produced and prevents IL-23 from acting in the local tissue microenvironment.
Janssen stressed that the results of this molecular study support its phase 3 clinical trials that proved the continuous and long-term safety and efficacy of Tremfya through five years of long-term data in the treatment of plaque psoriasis and two years of data in patients with psoriatic arthritis.
"The ability of Tremfya to capture IL-23 right where it is produced and prevent permanent activation of IL-23-responsive cells helps explain its durable clinical efficacy in psoriatic disease," said Dan Cua, Vice President of the IL-23 pathway division at Janssen Research & Development.
Cua added that these molecular studies also inform current and future research that fuels the critical understanding of IL-23 pathway mechanisms, biodistribution patterns, and clinical outcomes as the company seeks to provide patients with more efficacious and lasting treatments across many inflammatory diseases.
He stressed that Janssen would continue researching the pathways of immune-mediated diseases and focus on developing innovative therapeutics that effectively treat the root cause of the disease through the normalization of immune system regulation.
Copyright © KBR Unauthorized reproduction, redistribution prohibited