COPENHAGEN – With the 2022 European Alliance of Associations for Rheumatology (EULAR) Congress holding an in-person conference for the first time in two years, Korean professors also had the chance to show off their recent research in the field.
Notably, Professor Jung Jae-hyun of the Department of Rheumatology at Korea University Ansan Hospital has identified differentially expressed genes (DEGs) of systemic lupus erythematosus (SLE) using gene expression-based computational methodologies and analyzed disease-immune interactions, which affect the development and progression of SLE.
In the study, Professor Jung selected 26 patients with SLE and 46 healthy controls from the Gene Expression Omnibus database.
Afterward, Jung computed the significantly enriched immune and virus-related gene lists and visualized them by using the DEGs from the Gene Set Enrichment Analysis.
As a result, he identified 39 upregulated and 57 downregulated genes in systemic lupus erythematosus patients compared with healthy controls.
Jung also found that upregulated were significantly implicated in Gene Ontology gene sets as cytokine-mediated signaling, secretion, and exocytosis in the immune response pathway.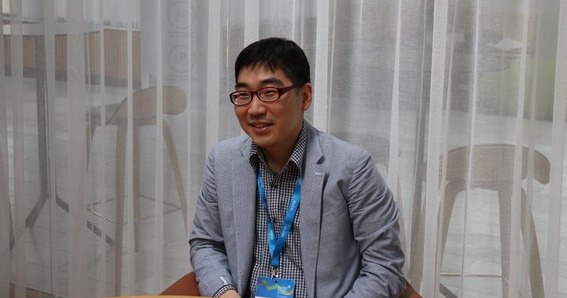 "Since lupus is a disease in which genetic factors are important, my team compared the expression of which genes were upregulated and which genes were down-regulated with those of normal people," Jung said in an interview with Korea Biomedical Review. "What was particularly interesting in this study was that virus-related genes were highly associated with lupus."
Although lupus has high relations to the Epstein-Barr virus and other viruses, the team's study found that hepatitis C and other viral genes were highly affected.
Jung stressed that based on the results of this study, he expects that antiviral treatment will be helpful in the treatment of lupus in the future or that the routes discovered through the study will be helpful in the treatment of lupus.
However, Jung expressed skepticism about the need for a genetic screening test for lupus.
"Lupus has not yet entered the diagnostic criteria for a specific gene," Jung said. "We are still in the process of identifying a gene that doctors can use to diagnose lupus."
Professor Jung also talked about his plans for future research.
"Recently, there are quite a few secondary data with well-prepared clinical data," Jung said. "For example, there are studies that check DAS 28 and ESR CRP, and there are public data in the form of a cell pie that contains genetic information comparing gender and age."
Jung stressed that his team is looking at which genes are associated with elevated rheumatoid arthritis and associated with DAS 28.
Korea is in dire need of more rheumatologists
Jung also pointed out the problem of the shortage of rheumatologists in Korea.
"Although there was talk of a shortage of rheumatologists in EU during the EULAR 2022 Congress, the figure is still superior to Korea," Jung said. "Only five doctors applied to become a rheumatology specialist this year, and there are less than 400 rheumatologists nationwide."
Despite the lack of manpower, the rheumatology department must see a variety of diseases and meet the insurance standards for them.
"To meet the insurance standards, we have to evaluate and measure the diseases one by one, and this is a tough task," Jung said.
Jung stressed that the lack of rheumatologists in Korea also affects Korea's ability to conduct research.
"In this year's EULAR Congress, a study showed the possibility of using the camera on a smartphone to measure the swelling of the fingers for rheumatoid arthritis patients," Jung said. "If there are more specialists and interest in the area, we can also do much interesting research for patients, but in reality, it is difficult."
Copyright © KBR Unauthorized reproduction, redistribution prohibited