A Yonsei University research team has found a new target anticancer drug candidate that can effectively inhibit mutant receptors causing various cancers, such as multiple myeloma, endometrial and bladder cancer.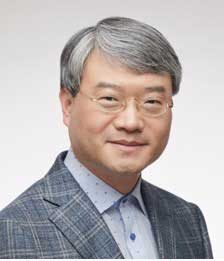 The material, named 17a, discovered by the research team led by Professor Shim Tae-bo of the Department of Biomedical Sciences, is a new target anticancer drug candidate that effectively inhibits fibroblast growth factor receptor (FGFR) mutation that causes drug resistance.
According to the university, FGFR protein is a cell membrane receptor that regulates cell growth, invasion, metastasis, survival, and differentiation, and when mutations occur, it can cause various cancers. Typical FGFR mutants include gatekeeper mutations and molecular brake mutations. These mutants cause multiple myeloma, endometrial cancer, cholangiocarcinoma, and bladder cancer.
Cancers caused by FGFR mutants show resistance to existing treatments.
Therefore, the team said it is important to overcome drug resistance seen in existing therapeutics by discovering new inhibitors that effectively inhibit FGFR mutants.
Through novel derivative design synthesis and structure-activity research, Professor Shim's team confirmed that 17a showed excellent activity against FGFR mutants resistant to the existing treatment infigratinib.
The researchers analyzed the inhibitory ability of the derived lead material 17a against FGFR mutants through in vitro evaluation and animal efficacy evaluation.
The analysis found that 17a inhibited both FGFR molecular and gatekeeper mutation than the existing target anticancer drug and confirmed that 17a induced apoptosis of cancer cells with FGFR mutants about five times higher and inhibited metastasis 4.4 to nine times more than the existing treatment infigratinib.
The team also found that 17a inhibited the growth of metastatic undifferentiated endometrial cancer cells and multiple myeloma cells harboring FGFR mutants 1.8 to 14 times higher than the existing inhibitor.
"Through this study, we have developed a candidate material that can effectively inhibit FGFR gatekeeper mutants, resistant to currently approved FGFR kinase inhibitors," Professor Shim said. "Through follow-up studies, we hope to develop excellent new drugs that can solve the existing FGFR inhibitor resistance problems."
The study results were published in the latest issue of the Journal of Medicinal Chemistry.
Copyright © KBR Unauthorized reproduction, redistribution prohibited