Celltrion said it has submitted a global phase 3 clinical trial plan for CT-P47, a biosimilar for rheumatoid arthritis treatment Actemra (ingredient: tocilizumab), to Poland's drug agency, the Office for Registration of Medicinal Products, Medical Devices, and Biocidal Products.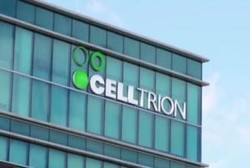 Celltrion started the phase 1 clinical trial of CT-P47 last July. The company plans to start the global phase 3 clinical trial this month to speed up securing clinical data and receive approval.
The company plans to conduct the phase 3 clinical trial plans as a comparative study on the efficacy, safety, pharmacokinetics, and immunogenicity of CT-P47 and Actemra on 448 rheumatoid arthritis patients in Europe.
"When the company releases CT-P47, we will build a strong product lineup in the global autoimmune disease treatment market, together with the previously released Remsima and Yuflyma," a company official said. "After completing global clinical trials of CT-P47, we will develop high-quality biopharmaceuticals to supply them to patients as soon as possible."
Actemra, the original drug of CT-P47, is a blockbuster treatment developed by Roche and treats rheumatoid arthritis, systemic juvenile idiopathic arthritis, polyarticular juvenile idiopathic arthritis, giant cell arteritis, and cytokine release syndrome. The global sales of Actemra amounted to 4.56 trillion won ($3.5 billion) in 2021.
Actemra is an interleukin preparation that reduces inflammation by inhibiting the interleukin-6 protein involved in inducing inflammation. Like the original drug, Celltrion is developing CT-P47 in two formulations -- subcutaneous injection and intravenous injection -- so that medical professionals can select and prescribe considering the patient's condition and convenience.
Copyright © KBR Unauthorized reproduction, redistribution prohibited