Moon Song-myeon, who worked at a factory making mercury thermometers, died in July 1988. Moon was 17 at the time, and the cause of his death was mercury poisoning. Thirty-four years have passed, but Moon's case is still considered a typical example of death from occupational diseases.
However, the reality is that one still cannot know how many victims like Moon exist in Korea. To overcome this reality, doctors should be more active in the
The National Cancer Center and Planning Group to Promote Cancer Conquest co-organized the 75th forum to conquer cancer with the title "Current Status and Development of Occupational Cancer in Korea last Friday.
Experts pointed out that occupational cancer patients are underestimated in the forum, and doctors should intervene to grasp the situation correctly. Occupational cancer refers to cancer that occurs by being occupationally exposed to carcinogens or those that increase in specific occupational groups and industries, although no specific carcinogen has been identified so far.
According to Lee Kyeong-eun, a senior researcher at the Occupational Safety & Health Research Institute, the number of occupational cancers recognized as an industrial disaster in Korea surged from 50 in 2011 to 414 in 2021. Still, it remained far lower than other countries, including Europe.
Lee said that the recognition rates of occupational cancer per 100,000 subscribers to industrial disaster insurance are 15.1 in Germany and 11.39 in France but remain at 1.8 in Korea.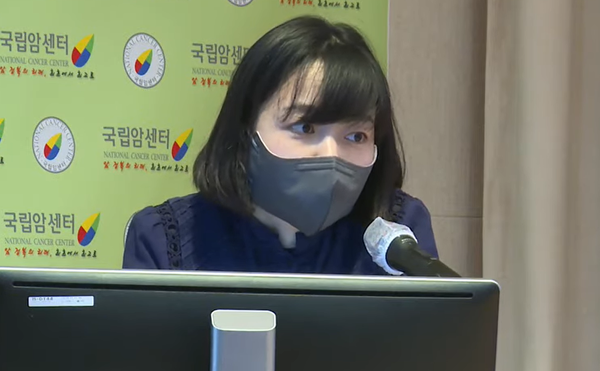 "A foreign study in 2021 estimated the size of cancer caused by occupational exposure accounts for 2-5 percent of the total. World Health Organization estimates the rate at 4 percent," Lee said. "In Korea, recognized occupational cancer represents only 0.1 percent of the total, less than one-twentieth of the bottom estimation of the foreign study."
Asked why Korea's approval rate of occupational cancer as an industrial disaster was as high as 73.5 percent in 2018, Lee said, "It was because most of the cases were lymphoma and malignant mesothelioma whose industrial accident approval rates were above 80 percent while there were few applications for the rest."
There are fewer cancers recognized as industrial disasters in Korea because cancer is a disease that makes it difficult for workers to apply for industrial accidents voluntarily, according to Lee.
"In the case of acute diseases, workers find causes in the current occupational environment and apply for industrial accidents," she said. "However, in the case of cancer, the period between exposure and outbreak is long, making it hard to trace occupational past exposure factors. Besides, workers often lack information about materials they handled, finding it not easy to apply for industrial accidents independently."
Lee said she had planned an active epidemiological investigation using big data to overcome these limitations.
She made 24 workplace-based cancer monitoring data by integrating unemployment insurance, cancer registration data, and death data by cause at Statistics Korea. The probe collected cumulative cancer outbreaks among people who worked at a place for two years or more and monitored them.
Lee has selected high-risk jobs by analyzing workplace-based disease data and conducting an active epidemiological investigation, including a work environment survey, targeting the waste disposal industry.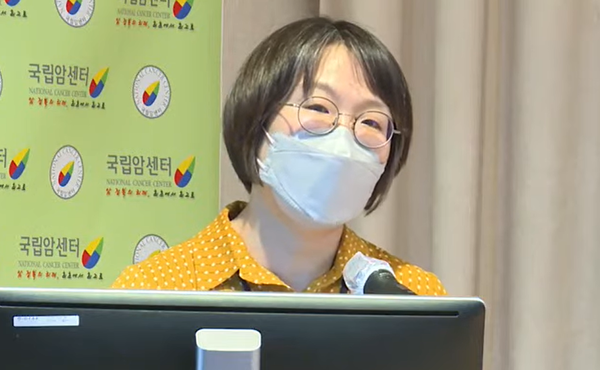 Kim In-ah, an occupational environmental medicine professor at Hanyang University Hospital, emphasized doctors' role because they can discover occupational cancer patients at their offices.
"How should hospitals find occupational cancer patients? To resolve underreporting problems, we can consider the monitoring system of lung cancer and hematopoietic system cancer that we operated from 2011 to 2016," Professor Kim, also deputy head of the Seoul Occupational Safety Center at the hospital, said. "We operated a system where doctors evaluated patients' diseases and their occupational relations and guided them to industrial accident application if needed."
The university hospital plans to expand the system by applying Seoul St. Mary's review system of leukemia cases and pushing for lung cancer's complete enumeration jointly with the latter and the Samsung Medical Center.
"I think we could at least estimate the approximate number of occupational cancers. We are bound to be based on patients' statements in the medical field. However, we can know when occupational exposures related to diseases occurred based on such statements," Kim said. "After our center develops a model based on cases in Seoul, we plan to expand it to other hospitals and regions."
A government official acknowledged the importance of doctors' role in discovering occupational cancer and compiling related statistics.
"We need to create institutional factors that suspect the possibility of occupational cancer," said Kim Jeong-yeon, director of the Industrial Health Standard Division at the Ministry of Employment and Labor. "In this regard, the government opens six occupational safety centers this year."
Noting that now is when occupational cancers frequently occur because about four decades have passed since Korea started its industrialization in earnest in the 1970s and 80s, Kim stressed that all related parties should work hard to raise public awareness of this issue and strengthen preventive steps.
"Korea has no pertinent data on occupational cancer. Even reports are not being made properly compared to other countries, NCC Director Suh Hong-guan said. "Doctors should ask cancer patients' occupations. That's how they can open ways for reporting occupational cancers and other diseases and prevent them."
Copyright © KBR Unauthorized reproduction, redistribution prohibited