Korean developers of digital therapeutics (DTx) should prioritize demonstrating how their products work precisely to improve therapeutic effect, an industry expert said.
Kim Chi-weon, a partner at Kakao Ventures, shared the status of insurance benefits for local and foreign DTx at Bio Korea 2022 in Seoul Friday.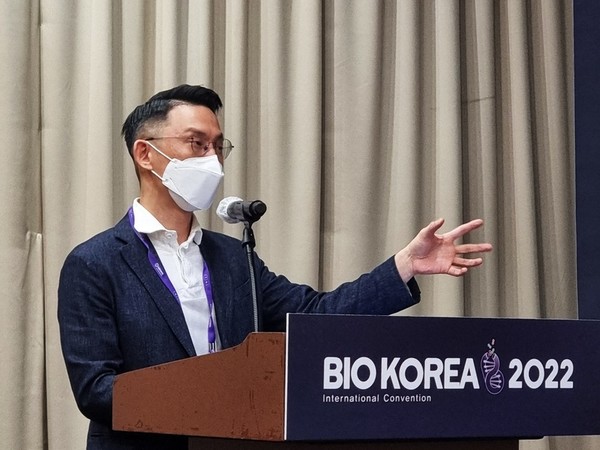 "A DTx is close to cognitive behavioral therapy in terms of mechanism of action, but regulatory agencies see it as a medical device. From patients' point of view, it is closer to a drug or a medical service," Kim said. "As it has a heterogeneous nature, the insurance authorities will find it difficult to deal with it."
He pointed out that DTx has not shown dramatic therapeutic effects as new anticancer therapies did, and the insurance authorities will have to compare them with existing medical services.
"People usually say the most expensive resource in medicine is a doctor's time. So the insurer will demand data that shows DTx can lower medical costs by reducing outpatient care," Kim said.
He cited Germany's DiGA (Digitale Gesundheitsanwendungen, or "apps on prescription") as a leading model for DTx reimbursement.
When a digital healthcare product wins approval from the German regulator, it can be reimbursable for a year as requested by the company. The regulator evaluates the product's efficacy afterward. If it turns out to be effective, it can win permanent reimbursement. If not, reimbursement is canceled.
"This was such a bold decision that not even the U.S., known for flexibility, could not make. I don't know the detailed background, but Germany must have determined to apply this kind of reimbursement to nurture the (DTx) industry," Kim said.
However, Kim was skeptical about the possibility of cooperation between pharmaceutical companies and DTx developers.
"I wonder how seriously pharmaceutical companies take DTx in other countries," Kim said.
Sanofi, which focuses on chronic disease treatments, seems actively involved in a diabetes management software program. Still, he said other drugmakers are just dabbling their feet in the DTx area.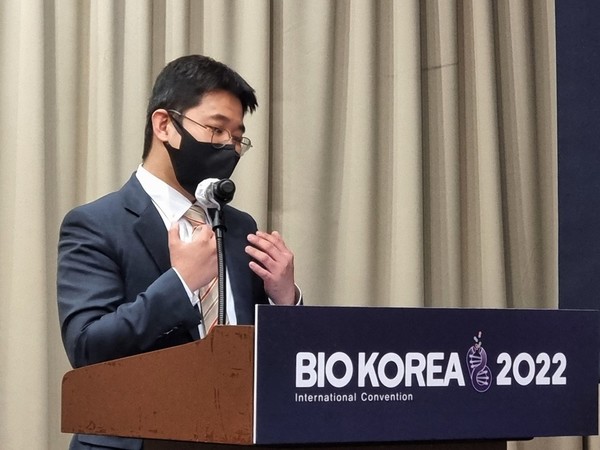 Shin Jae-yong, a professor of digital health at Yonsei University College of Medicine, said the global development of DTx entered a new phase because the FDA recently told telemedicine platform provider Teladoc that it would recognize telemedicine reimbursement from 2024. However, it would have to cover disease prevention, treatment, management, and rehabilitation.
"Teladoc's stock prices have fallen a lot lately, but this could indicate that a new DTx market has opened," Shin said. "In Korea, too, DTx development is heating up."
Shin said over 40 DTx pipelines were preparing to get approval from the Ministry of Food and Drug Safety, citing a recent survey. Among them, 25 percent obtained the nod for clinical trials and are undergoing exploratory or confirmatory studies.
In the past, patients used to see a doctor passively. However, in the wake of Covid-19, patients started to develop a new desire for a new option to correct their lifestyles by themselves, Shin said.
"If outpatient care interval increases with the help of those devices and medical costs go down, the government should recognize the doctor's effort so that such patient desire for new devices can spread and settle," he said.
Shin emphasized that DTx should prove its effectiveness, above all else, to settle in the market successfully.
In the U.S. market, DTx sellers want to promote DTx to doctors or patients just like medicines, and to do so, DTx makers should have scientific evidence to appeal to experts, Shin said.
"They also need to listen to the opinions from the medical community on what needs to be improved so that they can receive compensation for the use of DTx without adding work to the doctors," he added.
Copyright © KBR Unauthorized reproduction, redistribution prohibited