As cloud-based medical software products such as AI-based diagnostic assistance solutions are rapidly growing, medical institutions need new criteria for patient data management to reduce confusion, an expert said.
Lim Joon-seok, head of the Digital Health Division of Yonsei University Health System, said Korea had no guidelines for new treatment processes during a healthcare trade fair, Bio Korea 2022, held at COEX in Seoul on Wednesday.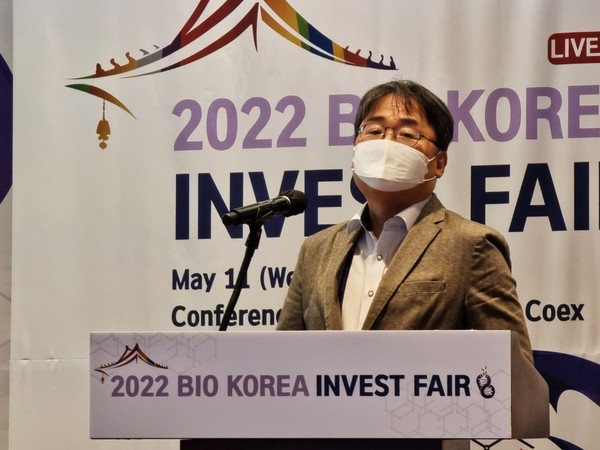 While medical software products using the cloud are thriving, he noted that hospitals have no criteria about which degree they could import and export patient data.
"If data use is for research purposes, hospitals have some discretion, and data export is not an issue. But if it's for patient care purposes, it is a different story," Lim said.
He said digital technology, including AI, replaces part of the patient care process. Many medical software solutions use the cloud, which could cause a problem when patient data has to go outside of the hospital network and comes back into the network.
"When our digital health division gets these requests, it is unclear whether we should approve them," he said.
Lim reiterated that there were no criteria for patient care using external cloud-based medical device solutions, a new type of patient care. He could not ask about this issue anywhere, so he went through multiple legal reviews and filed a civil petition on the Anti-Corruption & Civil Rights Commission website.
"Hospitals are not sure whether they can use new patient care processes using AI. So, the Ministry of Health and Welfare may set the criteria, such as 'they can do so if they go through encryption,'" Lim said.
At Bio Korea 2022, Lim spoke on "Metaverse and Response Strategy in Bio-Health Industry," offering advice to cutting-edge medical devices and digital therapeutics developers.
Although there is a heated debate about introducing telemedicine in Korea, almost no one would disagree that digital health is "a determined future," Lim said. "What we can do is prioritize what we should do first and what we should do later."
Healthcare companies may think the Korean medical community is too conservative about using digital health, but this was a misunderstanding caused by using "different grammars," he went on to say. In addition, he said that it would take a long time and process for new technologies to be used in healthcare.
Lim supposed that people could screen for pancreatic cancer using AI-based CT scans without a contrast agent. The method will look very "tempting," but it will evoke various questions about whether it is right to use CT scans to screen it. He said it could also raise concerns that radiation could be more disadvantageous than advantageous. Moreover, some could even ask how much early detection of pancreatic cancer will be helpful for the patient, he added.
"Willingness to pay (in using digital health products) is also important. An item for research and business should be distinguished," Lim said.
He emphasized that developers of digital health products should have a patient-centric way of thinking.
Even if a diagnostic solution's accuracy is 100 percent, it will be useless if the early diagnosis of disease fails to change the course of the patient's condition, he said.
"The ultimate goal of advanced medical devices and digital therapeutics should be to improve patient outcomes," he added.
Copyright © KBR Unauthorized reproduction, redistribution prohibited