Celltrion Healthcare said that it would expand direct sales, previously limited to only some products, to all products in the European market.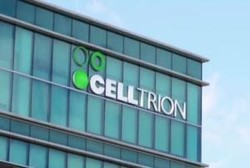 The company has sold Remsima (ingredient: infliximab), a biosimilar for treating autoimmune diseases, directly in Europe since 2019. Since then, despite intensifying competition, Remsima has consistently maintained a market share of over 50 percent thanks to its price competitiveness and customized marketing, maintaining the top position in the infliximab market.
Celltrion Healthcare stressed that its success was attributable to establishing a strategic base in major European markets for direct sales and quickly responding to market needs by using drug marketing and sales know-how accumulated while collaborating with global partners for many years.
The company said it would expand direct sales to all of its products without large additional costs based on the existing distribution infrastructure built through Remsima.
From the second half of this year, the company will directly sell anticancer drug biosimilars such as Truxima (ingredient: rituximab) and Herzuma (ingredient: trastuzumab), expanding direct sales to 90 percent of the EU anticancer drug market.
Already, Celltrion Healthcare has agreed to terminate sales agreements with major local partners in charge of the sales of anticancer biosimilars in major European countries, such as the U.K. and France.
The company expects to expand market shares for Truxima and Herzuma and improve profitability based on price competitiveness through direct sales.
Also, Celltrion aims to strengthen its anticancer drug portfolio, planning to launch CT-P16, an Avastin biosimilar for treating metastatic colorectal cancer and breast cancer, in Europe at the end of this year.
With the addition of its new anticancer drug products to its direct sales portfolio following autoimmune disease products, such as Remsima, Remsima SC, and Yuflyma, Celltrion Healthcare plans to use various marketing strategies, such as bundle sales, helping to strengthen the company's competitiveness in the bidding war to expand prescriptions.
"Celltrion Healthcare was the first Korean biopharmaceutical company to introduce direct sales of pharmaceuticals to the global market, including Europe, and successfully established infrastructure for direct sales in various parts of the world despite many difficulties," a company official said. "The company, which pursues market share expansion and profitability improvement through direct sales, plans to continue expanding direct sales globally."
For instance, the company is preparing for direct sales of follow-up products in the U.S., the world's largest pharmaceutical market. It plans to lead the establishment of infrastructure by linking Europe's distribution structure improvement know-how to direct sales in the U.S.
Copyright © KBR Unauthorized reproduction, redistribution prohibited