HLB said that its U.S. subsidiary Elevar Therapeutics has started marketing Apealea, an ovarian cancer treatment, in Germany after listing the drug on Gelbe Liste, a German drug distribution website.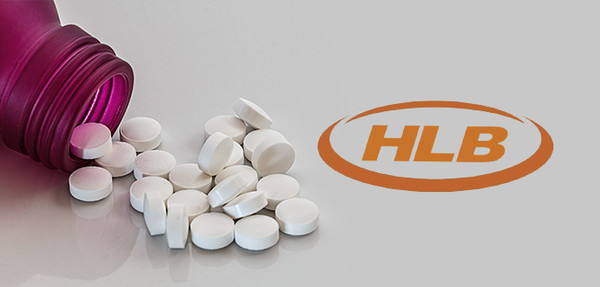 Elevar acquired the global rights for the drug from Vivesto, the original developers, in March 2020. Elevar paid an upfront fee of $20 million and will pay royalties based on sales of Apealea to Vivesto.
Apealea is the third-generation paclitaxel drug, which received approval for treating ovarian cancer in Europe in January.
Founded in Sweden in 1999, Vivesto developed the drug as the first product that does not use cremophor, a solubilizer contained in the existing paclitaxel, using XR17, a platform formulation technology.
According to Elevar, the drug does not require any pre-treatment before injecting anticancer drugs and has a short injection time, increasing user convenience and minimizing side effects.
The company plans to market the drug in other EU countries, such as the U.K. and Switzerland.
Over the past several years, HLB has expanded its pipeline of innovative anticancer drugs, including riboceranib and Apealea, cell therapy vaccines (ITI-1000), and CAR-T therapy (SynKIR-110), through its open innovation platform.
HLB stressed that after years of dedication toward clinical trials and development, it has finally entered the new drug application and sales stage in earnest.
Along with Apealea sales, HLB will receive royalties from China's Hansoh Pharmaceutical, which sells riboceranib as a second-line treatment for end-stage gastric and liver cancer.
The company's first-quarter sales increased more than 10 times thanks to the advance of the healthcare division, which sells in-vitro diagnostic medical devices, laying a solid revenue base and external growth.
"The start of Apealea sales is a splendid achievement achieved between HLB, its subsidiaries Elevar, and related companies, such as Vivesto, Inceptua, through the HLB Bio Eco-System," a company official said. "It is the first signal that the company is taking off as a global specialized anticancer drug company."
The official added that although stock prices have recently fallen due to inflation and unstable international conditions, the company is confident that its value will be reevaluated once new drug applications and sales for various cancer types begin in earnest.
Copyright © KBR Unauthorized reproduction, redistribution prohibited