A research team at the Institute for Basic Science has identified the scientific principle of treatment for post-traumatic stress disorder (PTSD) for the first time through animal experiments.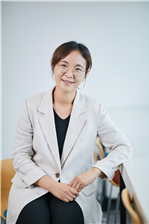 PTSD is a mental illness that interferes with daily life by constantly re-experiencing painful memories from serious events, such as accidents.
According to the institute, hospitals use psychiatric treatment, such as cognitive-behavioral therapy and drug treatment for depression to treat PTSD, but the improvement rate is only about 50 percent. Therefore, various drug companies have developed various PTSD treatments, but there have been no studies revealing the treatment mechanism of such drugs.
The team, led by IBS researcher Lee Bo-young at the center for cognitive and sociality, revealed the principle of action of the therapeutic effect by applying Aptinyx's NYX-783, a PTSD treatment under clinical development to a PTSD mouse model.
Aptinyx, a U.S. company, has conducted a phase 2b clinical trial for NYX-783 since Dec. 21.
In the study, the team injected NYX-783 into a PTSD animal model 24 hours after a traumatic situation and confirmed that the treatment suppressed the memory recurrence of the traumatic event. As a result of the analysis, the N-methyl-D-aspartate (NMDA) receptors, including the GluN2B subunit protein, activated in excitatory neurons in the sub-limbic medial prefrontal cortex.
Notably, the treatment suppressed traumatic memory by inducing the expression of brain-derived neurotrophic factor protein that regulates nerve function, thereby enhancing the plasticity of nerve cells.
"We could identify the molecular mechanism of the PTSD treatment for the first time," IBS researcher Lee said. "We expect the research results to spur the development of PTSD treatments targeting the NMDA protein."
Lee added that the team intends to contribute to treating various psychiatric disorders and PTSD by applying various approaches to construct candidate substances with different mechanisms.
Molecular Psychiatry published the results of the study on April 14.
Copyright © KBR Unauthorized reproduction, redistribution prohibited