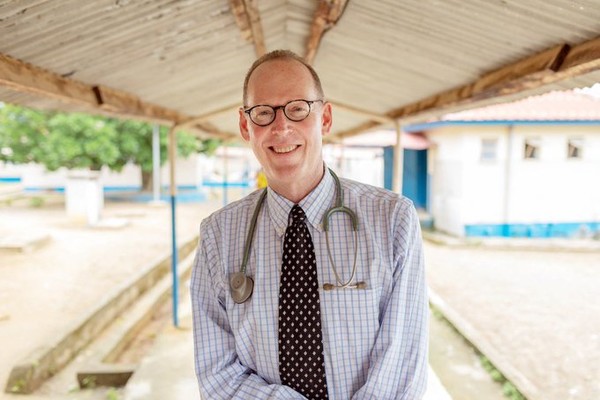 Professor Paul Farmer of Harvard Medical School, often called the "Schweizer of the 21st century," has passed away. It was at the "field" that needed his helping hand.
Partners in Health (PIH), the global public health organization that Dr. Farmer helped found, announced Monday that he died in an "acute cardiac event" in Butaro, Rwanda. He was 62.
Together with Rwandan colleagues, Dr. Farmer established the University of Global Health Equity (UGHE) campus and hospital in Butaro, which had not had a hospital before. He visited Butaro in December to attend the "White Coat Ceremony" to dress the first graduates of the medical school with white gowns, a doctor's symbol.
He left there and treated patients as usual. On that day, he treated patients until late hours and fell asleep but could not wake up.
Dr. Farmer, an anthropologist, and social medicine physician, who has been active in international health and human rights areas, emphasized that all diseases have social causes and stressed the need for changing social structure. He is a co-founder of PIH, exercising significant influence on responding to tuberculosis, AIDS/HIV, and the Ebola virus. When AIDS was rife in Haiti, Dr. Farmer visited each house to hand out antiviral treatments.
Born in Massachusetts, the U.S., in 1959, Dr. Farmer formed a relationship with Haiti through volunteer work when he attended Duke University, becoming interested in the reality of developing countries. He studied medicine and anthropology at Harvard University and co-founded PIH in 1987. Dr. Jim Yong Kim, a classmate of D. Farmer and former president of World Bank, is also a co-founder of PIH.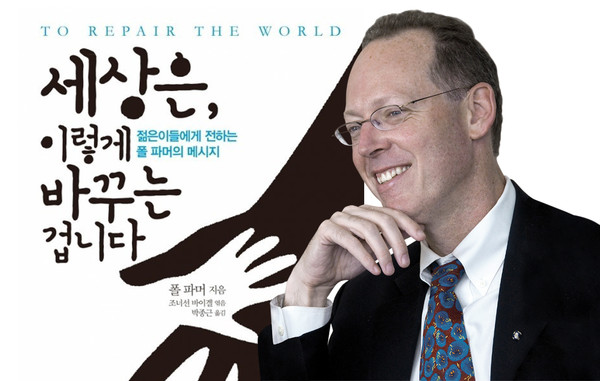 Dr. Farmer left behind 12 books, including "Fevers, Feuds, and Diamonds," only a few were published in Korea. "To Repair the World," published in 2014 and translated here, was the collection of his speeches.
"He was a gifted doctor and a deeply compassionate doctor, the kind of doctor we all would like to have," said Pulitzer Prize-winning writer Tracy Kidder in her contribution to The New York Times on Tuesday. Kidder is also the author of "Mountains Beyond Mountains," a life story of Dr. Farmer.
Dr. Anthony S. Fauci, director of the National Institute for Allergy and Infectious Diseases (NIAID), said he and Dr. Farmer had been like "soul brothers."
"He called me his mentor, but in reality, he was more of a mentor to me," Dr. Fauci said.
Former U.S. President Bill Clinton issued a statement. "Dr. Paul Farmer had changed the way of delivering medical service in the world's poorest regions," Clinton said. "He was a person who saw every day as a new opportunity to teach, learn, share, and serve."
The wave of condolences led to Korea, too. To hear the news of Dr. Farmer's demise, many Korean physicians honored him through social media.
"From my school days, I read Dr. Paul Farmer's books and became interested in international health and have been influenced much by him. I am very shocked and sad," said Professor Lee Hun-sang of Yonsei University Graduate School of Public Health.
Professor Lee said he often quotes one of Dr. Farmer's writings while making presentations. "Dr. Farmer's rebuke of 'unpleasant claim on causal relationship' that blames the patient in the disease problem remains a great teaching for me," he said.
Copyright © KBR Unauthorized reproduction, redistribution prohibited