PCL said it would team up with LG Chem to supply Covid-19 rapid antigen test kits for professional use in Korea.
On Wednesday, PCL said it signed an agreement with LG Chem for the domestic supply of PCL COVID19 Ag Gold for professional use.
"Through OEM, we will sell PCL's finished products under LG Chem's brand," an official at LG Chem said.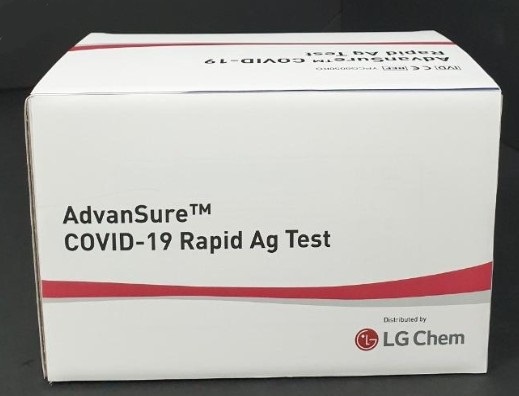 LG Chem plans to release PCL' Covid-19 rapid antigen test device as one of the product lines of AdvanSure, a brand for vitro diagnostic medical devices.
In June, PCL obtained the Ministry of Food and Drug Safety's approval for the AdvanSure COVID-19 Rapid Ag Test.
In partnership with LG Chem, PCL said it would actively seek to relieve the rapid antigen test kits shortage in Korea.
"While the surge of Covid-19 cases is expected to continue, we will collaborate with LG Chem aggressively to help the nation overcome the pandemic," PCL CEO Kim So-yeon said. "We will ensure a stable supply of more convenient and differentiated rapid diagnosis kits to screening facilities, temporary screening sites, and designated medical institutions nationwide."
In September last year, PCL obtained export approval for AdvanSure One-Stop COVID-19 Kit, an LG Chem brand, drawing attention to whether LG Chem will enter the foreign Covid-19 diagnostic kit market.
The MFDS' approval condition for AdvanSure One-Stop COVID-19 Kit for professional use states that the device can detect Covid-19 infection by analyzing nasopharyngeal smear samples with the RT-PCR method.
Copyright © KBR Unauthorized reproduction, redistribution prohibited