Although the Covid-19 pandemic persisted throughout the year, the healthcare industry continued to fulfill its duty based on experiences of last year. While going all out to develop Covid-19 treatments and vaccines, the industry tried to graft new technologies, including AI, to promote the sector's development. In the process, the industry revealed problems requiring correction, such as manipulating raw materials and impurities caught in antihypertensive drugs. Still, the sector continued to improve itself in keeping with the changing global healthcare industry amid the Covid-19 crisis. Korea Biomedical Review has compiled the five biggest industry stories in 2021. — Ed.
The Covid-19 virus continued to impact the Korean pharmaceutical industry deeply in 2021.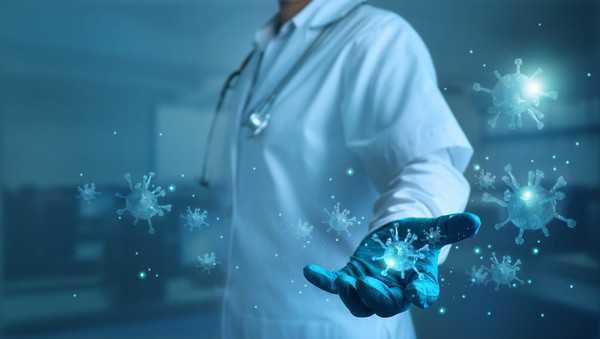 Notably, many Korean companies that announced their intention to develop a Covid-19 treatment saw their plans falter, adversely affecting their share prices.
The companies' stock prices rose sharply last year along with the news of the development of Covid-19 treatments but fell sharply and caused fierce backlash from shareholders this year.
Il-Yang Pharmaceutical conducted a phase 3 clinical trial in Russia to develop Supect (ingredient: radotinib), its leukemia drug, as a treatment for Covid-19 but failed to prove its efficacy.
Bukwang Pharmaceutical also expected Levovir (ingredient: Clevudine), its antiviral drug, to be an effective Covid-19 treatment. However, it failed to achieve the primary endpoint in two phase 2 studies. As a result, Bukwang, which faced strong opposition from shareholders, announced that it would withdraw from developing a Covid-19 treatment.
Shinpoong Pharmaceutical, which tried to develop the antimalarial drug Pyramax (ingredient: pyronaridine/artesunate) as a Covid-19 treatment, failed to meet the primary endpoint in a phase 2 study.
However, Shinpoon announced that it would promote phase 3 trials in Korea as it confirmed the therapeutic effect of Pyramax for some patient groups.
The company started administering the treatment to the first patient in October after receiving the go-ahead to conduct a phase 3 clinical trial from the Ministry of Food and Drug Safety.
Daewoong Pharmaceutical's attempt to recreate its pancreatitis drug Foistar (ingredient: camostat mesylate) is also in progress.
The company, which challenged the development of an oral Covid-19 treatment under the name of "Coviblock," is contemplating whether to undergo phase 3 trials after completing phase 2 trials in Korea after the company glimpsed the possible efficacy of the treatment in high-risk groups despite failing to achieve the primary endpoint in the phase 2 study.
Chong Kun Dang is conducting the global phase 3 trials for Nafabelltan (ingredient: Nafamostat).
GC, a company traditionally known for its vaccine strength, failed to continue to show its strength in the field after failing to win Covid-19 vaccine contract manufacturing organization (CMO) orders.
The company signed a facility use contract with the Coalition for Epidemic Preparedness Innovations (CEPI) and raised expectations to produce a vaccine supported by CEPI in June last year. However, there has been no other news for more than a year.
While rumors circulated about a CMO contract for CoviVac, a Covid-19 vaccine developed by Russia, and received further attention after Russian researchers visited GC's plants in Hwasun and Ochang earlier this year, the company ultimately failed to conclude the accord.
Since then, the company has failed to conclude CMO deals for Moderna and Janssen's Covid-19 vaccines currently supplied to Korea.
However, there are also evaluations that the Covid-19 pandemic accelerated the transition to a new treatment and vaccine development platform.
Last June, Hanmi Pharmaceutical, GC, ST Pharm, and the Korea Innovative Medicines Consortium (KIMCo) launched the K-mRNA consortium.
The consortium decided to cooperate with each other's capabilities, including source technology, drug substance, and mass production, to develop a Korean mRNA vaccine.
Copyright © KBR Unauthorized reproduction, redistribution prohibited