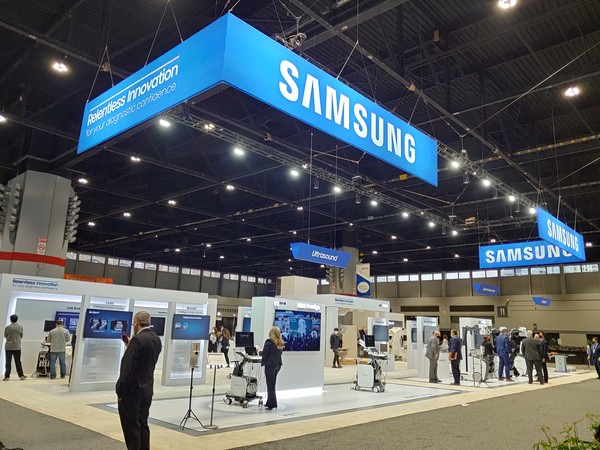 CHICAGO, Ill. -- By Shim Hyun-tai/Korea Biomedical Review correspondent - Samsung Electronics has laid out its latest ultrasound and digital radiography products for the first time in the U.S. with other imaging technologies at the Radiological Society of North America (RSNA) 2021.
With an array of diagnostic imaging technology on display, the company highlighted a new ultrasound system, V8, digital mobile X-ray AccE GM85, and glass-free detector, which is not yet for sale in the U.S.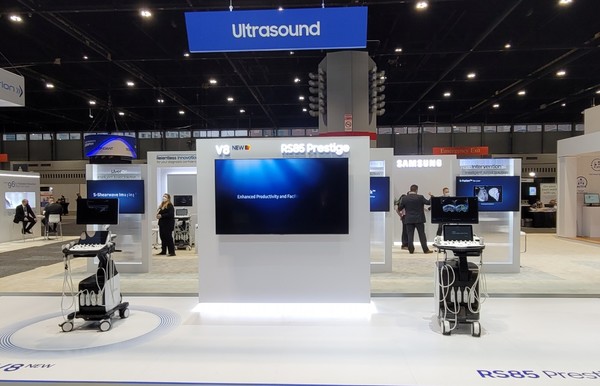 V8 is a new high-end ultrasound system equipped with Crystal Architecture that provides clear, uniform, and high-resolution images for all medical professionals.
The device includes two new AI functions, NerveTrack and Uterine Assist. NerveTrack detects nerves and gives nerve location in real-time to practitioners, and the other AI function finds tissue changes and assists the user in taking measurements of the uterus.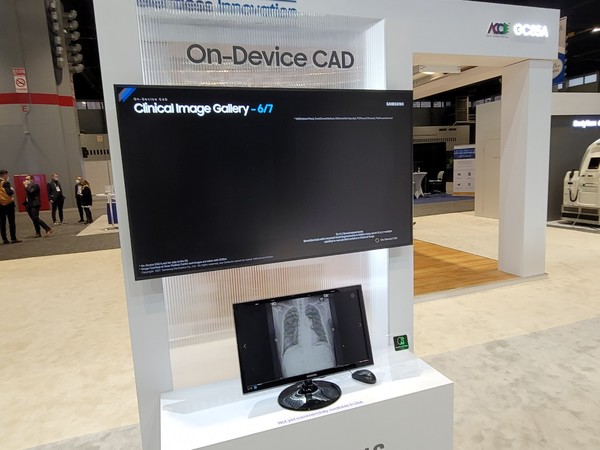 Another featured product, AccE GM85 with On-Device (computer-assisted detection) CAD software, assists in diagnosing more efficiently and accurately by automatically detecting the most common thoracic findings in emergency care.
The digital radiography device aids the user in diagnosis by indicating the location of suspected lung nodules on chest X-ray images. It also automatically performs nodule detection immediately after chest X-ray imaging and PACS transmission options to suit the hospital environment.
The digital radiography glass-free detector, which Samsung also introduced at the RSNA meeting, weighs about 4.4 pounds using a non-glass type panel and reduced user fatigue. Although the company removed the glass substrate from the detector, it saved the high image quality. The company explained that the product would be available in the U.S. from next year.
"Our main goal is to expand our share in the U.S. market and place top as we have done in other regions, including Europe," a company official said. "We always have considered how well the digital AI can contribute to the medical environment to provide the best patient-centered service when developing technologies, and we will continue to make progress on top of what we have laid for the existing healthcare environment for the overall healthcare sector."
Copyright © KBR Unauthorized reproduction, redistribution prohibited