CHICAGO, Ill. -- By Shim Hyun-tai/Korea Biomedical Review correspondent - VUNO Inc., a medical AI software company, is highlighting its four main product lines under the concept of "past, present, and future of applying artificial intelligence (AI) in clinical practice," a top executive said Wednesday.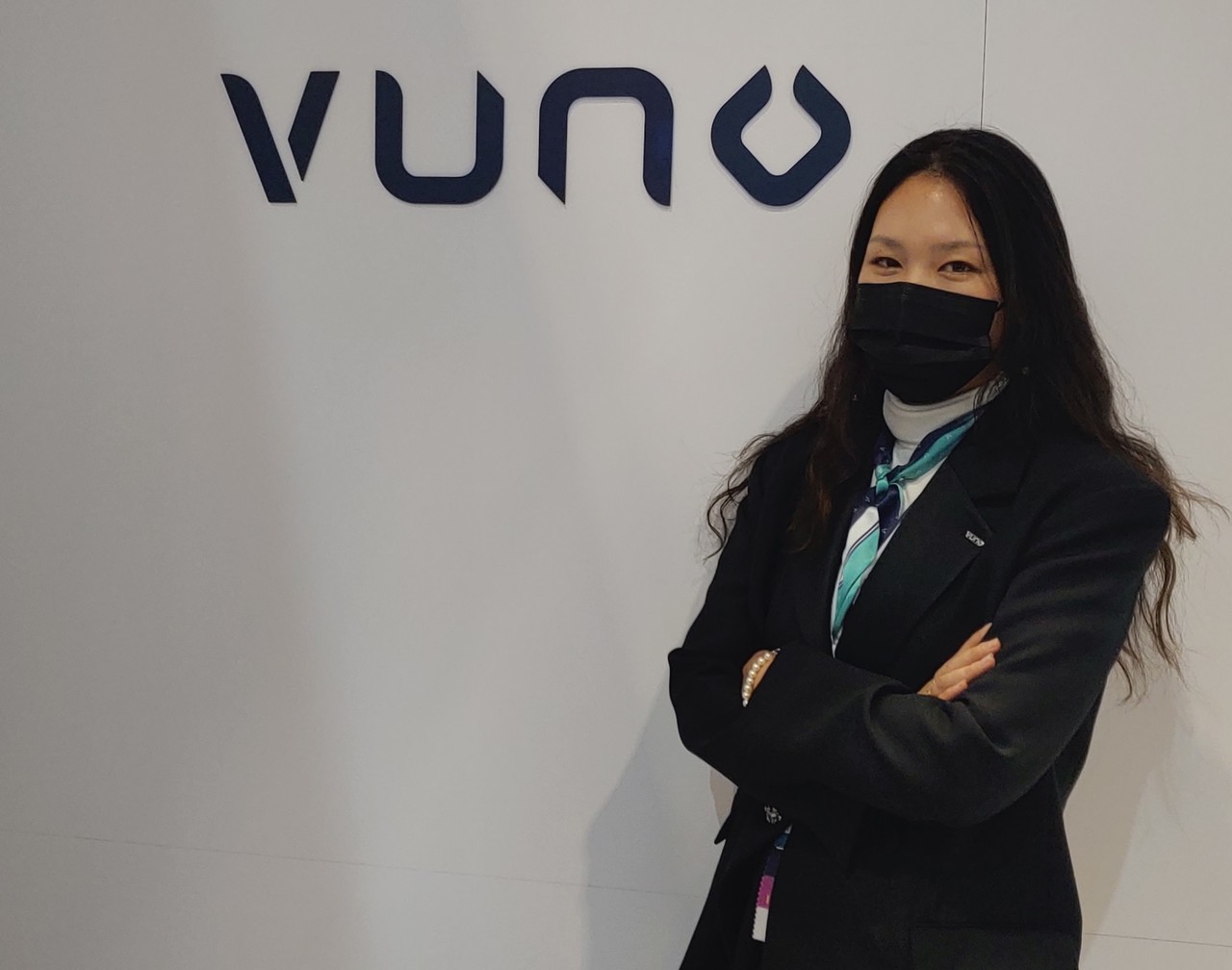 "Most companies in the medical AI imaging industry had gone in the same direction toward making an excellent outcome in everything before the outbreak of Covid-19," VUNO radiologist Hong Eun-kyoung said. "Looking back on the past two years, however, it is no longer meaningful just to do well as everyone is doing well."
VUNO wanted to emphasize how well the currently applied AI solutions are being used in real life, Hong said.
"At the company level, I thought about the role of our clinical practice, and as a radiologist, I thought about how efficiently we can use artificial within the radiology department's workflow, especially concerning the ongoing pandemic," Hong said during an interview with Korea Biomedical Review on the sidelines of the ongoing Radiological Society of North America (RSNA) 2021 in Chicago, Ill., the U.S.
Hong added that the company has been considering and planning the direction of solutions needed in terms of development, not just "cool" ones.
Founded in 2014, VUNO now has more than 200 medical AI experts with six medical doctors leading clinical directions, and about 40 percent of the workforce is concentrated in research and development, according to Hong.
"As we emphasized at the AI Showcase throughout this convention, we are focusing on making upgrades, advancements, new features, and developing succeeding versions in each of our solutions," Hong said.
She noted that the company's new VUNO Med-Chest X-ray Pro could flag 11 thoracic abnormality findings, compared to only five available in the existing model. The advanced VUNO Med-LungCA also can automatically detect lung nodules in CT scans and predict malignancy.
Besides, VUNO Med-DeepBrain AD can contribute to the early diagnosis of Alzheimer's disease by analyzing volumetric information of the brain, beyond assisting in diagnosing neurodegenerative diseases in the previous version, she said.
In addition, VUNO Med-BoneAge 2.0 provides accurate bone age assessment regardless of adolescence by adding a new feature of analyzing elbow x-ray images to the existing solution.
"To me, defining a problem seems to be the most significant factor in making a good AI algorithm because a clear statement of what the AI solution should be aiming for would allow it to collect quality data and train it well," Hong said. "I am always considering whether the AI solution is worth paying for from the company's point of view."
VUNO has 10 AI solutions, and six of them received the Conformite Europeenne (CE) mark, with some undergoing review by the U.S. Food and Drug Administration (FDA).
Hong said foreign visitors and attendees here asked her whether the solutions would work well in their hospitals as VUNO is a Korean company.
"We used the available data as much as possible in the AI solution learning process, and the solutions have been validated in other countries through various tasks," Hong explained. "Moreover, we are working with foreign hospitals for research purposes and preparing to enter the global market when the time is right."
Hong stressed that VUNO is working on improving its AI solution lineup and increasing accuracy.
"As a VUNO radiologist, my mission is also to see if and how we can further validate our existing products clinically," Hong said.
Copyright © KBR Unauthorized reproduction, redistribution prohibited