Covid-19 patients felt the need for home treatment more than the general public, and nearly half of the patients thought they did not receive good treatment, a survey found.
The National Medical Center conducted a public perception survey to establish a response strategy to the prolonged Covid-19 pandemic and track changes of perceptions in public health services.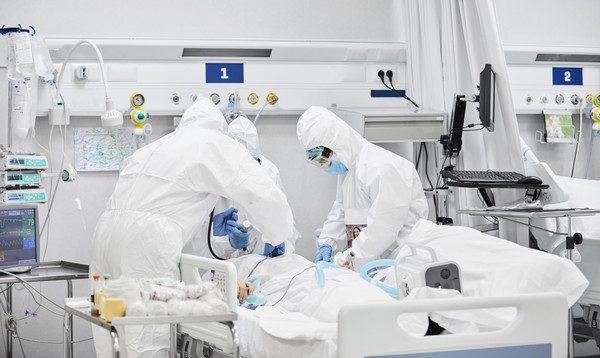 The NMC commissioned the poll to Gallup Korea Research Institute, and the poll was conducted on 1,550 adult men and women across the nation from Aug. 18-23.
Asked how much they were concerned about Covid-19 infection in terms of personal and family health, 34.7 percent said they were very worried, 56.2 percent somewhat worried. Combined, 91 percent said they were still concerned about infection. There were no significant differences by income levels and ages.
However, over half of the respondents – 54.2 percent – said they agreed with the statement that "Covid-19 was like influenza that can be overcome with vaccination." This shows that people were actively searching for ways to survive with the possibility of getting Covid-19, the NMC said.
The respondents were most worried (63.7 percent) about Covid-19 infection getting serious, followed by financial damages such as losing income sources with 22.6 percent, and social stigma and isolation with 13.6 percent.
Among 29 confirmed with Covid-19, 24.6 percent said they suffered social stigma and isolation damage. Again, the proportion was much higher than that of the general public.
"This is because they directly experienced physical and psychological isolation and treatment, tracking, and quarantine of their family and friends," the NMC said.
Despite ongoing social distress amid the pandemic, 89.6 percent of the respondents said it would be impossible to end Covid-19. People need to get vaccines in multiple phases to control the virus, just like they do to ward off influenza infection.
This demonstrates that most of the respondents supported the "With Corona" policy, letting people with mild cases and no symptoms live a normal life without isolation.
In particular, 73.3 percent of the respondents agreed that Covid-19 patients should be treated at home. The proportion was higher at 89.4 percent among those who were once confirmed with Covid-19.
Regarding domestic Covid-19 patient care, 65.9 percent said the nation offered good treatment. However, among 29 Covid-19 survivors, only 58.6 percent said they were well treated.
Copyright © KBR Unauthorized reproduction, redistribution prohibited