Medical school students in Korea attend classes every early morning. For them, there isn't any gap between classes that other college-goers usually enjoy. Under the pressure of taking exams weekly or every other week, med students go straight to the library after tight classes. Only a few days after the exams are all they get to rest.
However, some med students are spending extra time to start a business out of their super-busy schedule. They are choosing the road not taken, whereas most other students get the medical license upon graduation, become a specialist, and land a job at a hospital or open a clinic.
Some medical schools have opened a startup business class in the regular course, reflecting the recent trend.
Turning everyday experience into business ideas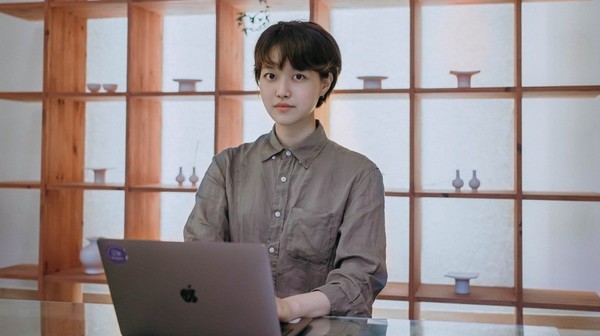 Ko Myung-jin, a third-year student at the Seoul National University College of Medicine, is one of the med student entrepreneurs.
Taking some time off from school now, she is CEO of Silvia Health, which develops a "one-stop solution" that evaluates and trains cognitive function, and helps remove risk factors of causing cognitive decline.
Silvia Health is an age-tech startup that solves aged-related physical and psychological problems through AI technology, according to Ko.
"I've seen many elderly people living alone during my volunteer work. There were so many older adults who felt lonely regardless of their financial status," Ko said.
While talking with the seniors during her volunteer work, Ko found out that they were afraid of dementia.
The hiding of these fears and memory decline has lowered the chance of early diagnosis despite the well-equipped infrastructure for dementia patients in Korea, she said.
"I want to improve the perception of dementia among the elderly and make it easier for them to visit the hospital by providing customized dementia management services," she said.
'24 hours are not enough'
For Ko, time was just too short. She thought that she could do both her business and study because she had been juggling many tasks such as research and club activities simultaneously.
However, doing business and studies simultaneously was never easy, she said.
"When I actually started the business, I realized that managing people and developing products was more time-consuming than I thought," Ko said. "It was the first time I felt I was short on time."
The most important and difficult thing in running a startup was finding the right person, Ko went on to say.
"It was really difficult to find a colleague who deeply sympathizes with me about the problem I wanted to solve and has the patience and passion to go through the trial and error process," she said.
'It is rewarding to create a social impact'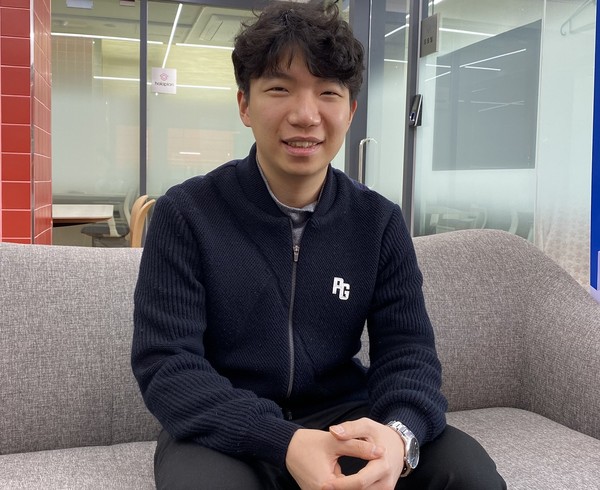 Clearly, it is not easy for med students to study and start a business at the same time in terms of lack of expertise and time. If they focus on only one, they could fall behind in the other.
Nevertheless, med student entrepreneurs say starting their own business is worth it.
Lee Sung-whan, a fourth-year student at Yonsei University College of Medicine, is CEO of Everytick. The company develops products to improve muscle mass among the elderly.
"Unlike research, we can develop a new product through a startup. These products are more attractive because people can use them directly," Lee said.
Lee said his personality was more for business, rather than for research.
"Researchers explore things about one topic, but business people do business in relationships with many people," he said. "I get more energy when I work with many people."
Choosing the right co-founder
Starting a business gave Lee many rewarding experiences but also regretful moments.
Lee was constantly worried that if he chose the right path because he had to give up many things out of the busy schedule.
However, he enjoyed doing his business so much and many experiences seemed to be essential assets for him, which made him keep going.
One of the reasons that he overcame difficulties was choosing the right co-founder.
"In a startup, the co-founder's role is really important. Difficult times come definitely but talking about business-related problems with other people does not lead to any solution," Lee said.
"But with co-founder, I could solve business-associated difficulties."
Comments for med students aspiring to be entrepreneurs
Lastly, Lee left comments for med students who dream about starting a business.
"If you start a business, you'll get busy but you'll fun so much," he said.
Starting a business is not something only a special person can do, he emphasized.
"If you have a problem you want to solve, and you have a desire to challenge, I hope you will solve the problem with an item that gives you a vision," he added.
Silvia Health CEO Ko also said that running a startup was not something special but trying to solve existing problems in new ways.
"If there is a problem that you want to solve, and if you have colleagues who sympathize deeply, it will be good to take a chance," she said.
"But if you're unsure yet, take a long-term view on the problem."
Copyright © KBR Unauthorized reproduction, redistribution prohibited